Hi guys,
Sorry for my long period of radio silence, but we have just returned from our holidays. As I have mentioned before, we spent the week in Disneyland Paris, staying in the Golden Forest Suite of the Sequoia Lodge hotel. And it was awesome. Seriously! A big fat post all about it will follow! Before we went though, we decided to extend our holiday by staying the night in London before we travelled in a much more humble hotel....
The Kings Cross London Central Travelodge
. And I was surprisingly impressed!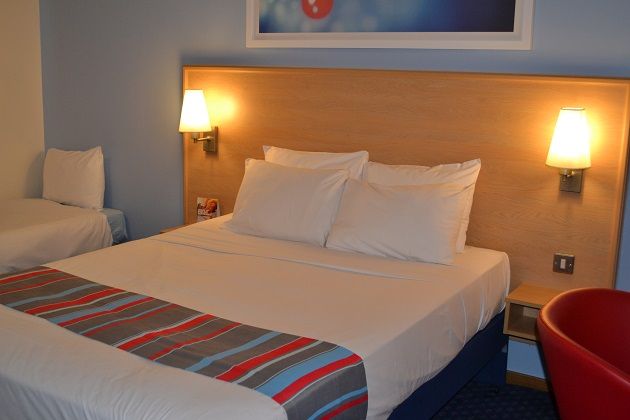 As our train to Paris was leaving at 6.50 the next morning, staying at the Travelodge was the perfect way for us to just
'Get up and go' the next day
. If you're travelling via the Eurostar then there's nowhere better to stay: you can walk to the station from the hotel in less than 3 minutes which is pretty impressive considering we were holding the baby, a pram, and two suitcases!!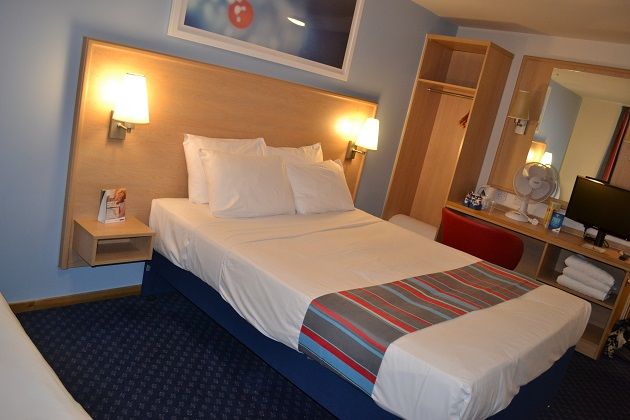 Check in was easy peasy, and the staff really couldn't have been nicer or more helpful: they even offered to help us carry our luggage up to the room because we had so much of it! And the room was great! A big comfy kingsize bed (and a lovely cot for Wilbur), a power shower I stood under for at least 20 minutes, and (essentially) everything we needed to make a nice cup of tea: what more do you want or need for such a short stay?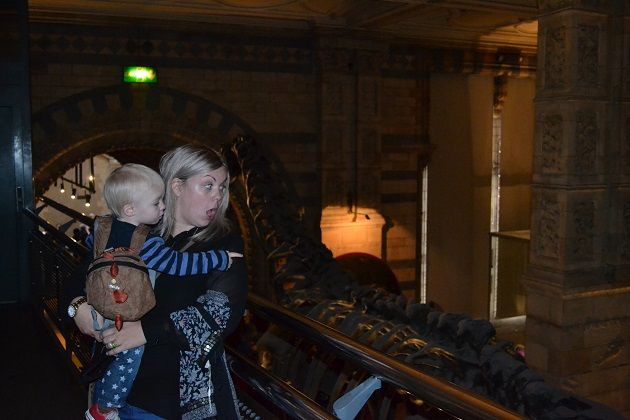 Staying in London the day before we travelled on holiday also meant we could do a little sightseeing with Wilbur and start our holiday early. We booked early check in (at 12pm) so that we could leave our luggage and get straight on with having a good time. And I knew just where I wanted to take him: the Natural History Museum to see the dinosaurs. Wilbur is completely obsessed with dinosaurs! He spent the whole time pointing them out (he calls them 'dinodadours') and roaring: it was adorable! We had a lovely day exploring all of our old haunts before heading back to our room for a goods night's sleep and starting our holiday happy and refreshed. It was a wonderful idea, and one I would heartily recommend.
This actually wasn't the only Travelodge I stayed in over the past fornight: I also stayed in one on Saturday night in Brighton (
the Brighton Seafront
) for my sister's hen do. (Obviously I will be sharing embarrassing pictures of that shortly) I think when I'm looking for a nice budget hotel for a night or two, Travelodge will be my new go-to!
Love Tor x