Hi guys,
Autumn is officially here! The mornings are crisp, I've dug out all of my favourite blazers, and now its time to start looking for
my new Autumn ankle boots
. I love ankle boots and I always prefer them to knee high boots: they're just so flattering and versatile, you can wear them with pretty much everything. My new go to outfit combination is an oversized blouse paired with rolled up skinny jeans and ankle boots: I'm going to be wearing this outfit all autumn long and will probably be wearing the same outfit but with socks when the winter hits!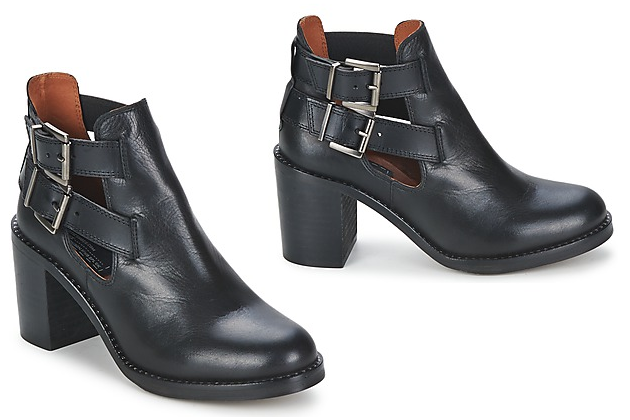 These Bertie ankle boots with the cut out details are currently the ones I am lusting after the most. I have a soft spot for shoes with cut out details: it's the only shoe trend of the last year that I've really thrown myself into! My favourite brown
ankle boots are from Bertie
, so I know these will be comfortable and that I'll be able to wear them all day long. Without sounding like an old lady, comfort really is important when it comes to buying shoes you'll be wearing all the time: luckily with these I won't have to sacrifice style on the alter of comfort. I can have both!
You can buy these lovelies from Spartoo for £106.24. I will definitely be picking a pair up and wearing them all autumn and winter long.
Love Tor x
*Post written as part of an ongoing partnership with Spartoo shoes