Hi guys,
Saturday was the second in a trilogy of Aussie Angel events (
I wrote about the first one last month
) and it was a really good one! Myself and two guests (I took my two younger sisters Amie and Lucy) were invited, along with a group of other Angels and their guests to have our hair washed and blowdried at
Adee Phelan's
very fancy salon in Covent Garden, all with yummy sugar-smelling Aussie hair products, of course! Adee was the best hairdresser from
The Salon
; did anyone else love watching that show (it was on channel 4!)? Anyway, back to the event. We truly were pampered, and had our hair washed and massaged (that was the best bit) then blow styled however we wanted it to. I looked bloated and rather pasty (the result of not being able to exercise or leave the house) but my sisters looked gorgeous: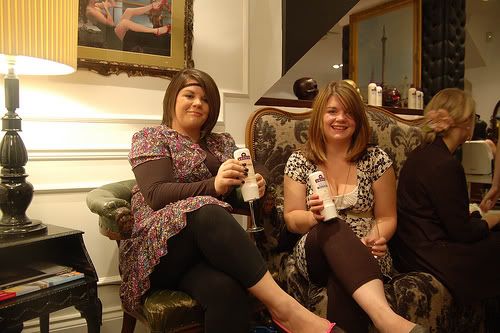 Lucy had a high volume Rachel-from-friends 'do and Amie looked sleek and glam with her rock-chick headband.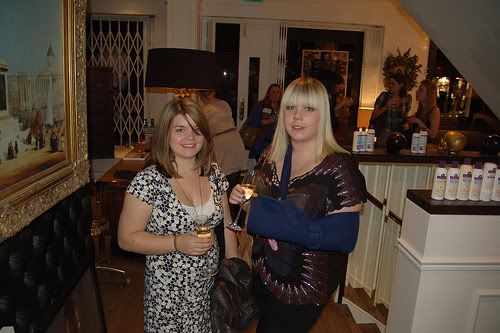 Sneaking a glass of champagne on top of my tablets wasn't smart or clever. I just couldn't say no.
After the blowdrys and champagne and nibbles, the rest of the angels went on for cocktails and gossip and fun. But I had exhausted myself so much with getting to the salon, avoiding being bumped into on route and generally leaving the house that my sisters took me straight home. Still, definitely not a bad way to spend my first afternoon out of the house since my operation. And its always nice to meet the other Angels and their guests; Kristabel brought her lovely mum; don't they look alike?!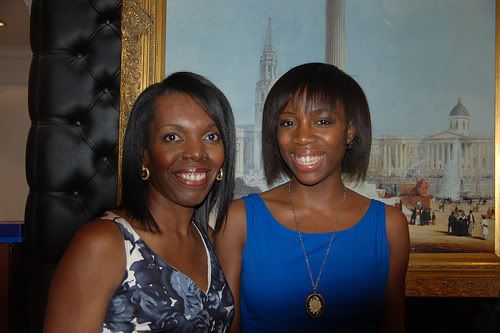 Everyone's hair looked great, and more importantly (for me at least!) smelled truly fantastic and it was a great evening -
thanks Aussie
!
Love, Tor xx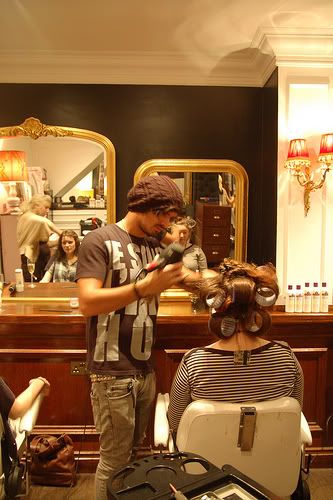 PS -Here is a gratuitous pic of the hairdresser that did Amie's hair. He certainly wasn't hard on the eye, and I believe my sister was seriously contemplating asking him to marry her! An added bonus of the evening!