Yesterday was the launch of this years
Fashion Targets Breast Cancer
campaign. I thought the Mario Testino pictures looked fantastic, especially the one of Kylie, who looked gorgeous and healthy: I think she is the perfect choice to front the campaign! Last night I went to the launch party for the event to see the products that are available from all of the retailers involved, and I was really impressed with what I saw: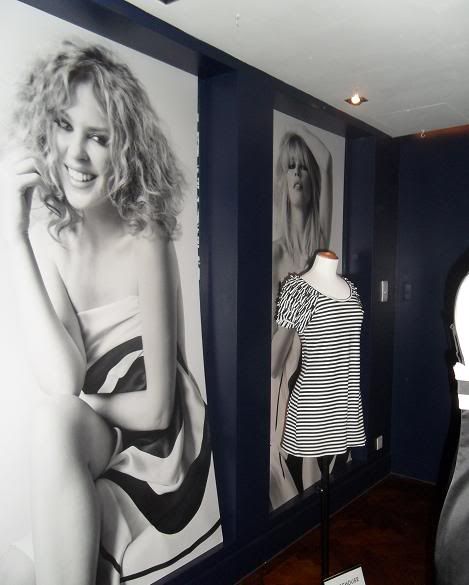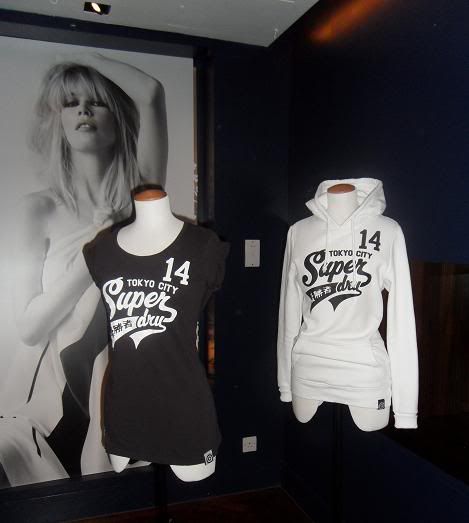 The pieces I especially love are the striped cardigan from Whistles (in the second picture) and the ruffle sleeved top from Warehouse (picture one) but it's fair to say they've come up with something for everyone from the Laura Ashley twin set (second picture) to M&S T shirts to underwear sets: I think the Superdry hoodies are a great addition to the FTBC family too, because they're a youth brand, and the younger someone is when you make them aware of breast cancer the better.
At the event last night I heard a really shocking statistic; 120 women a day are diagnosed with breast cancer in this country. I think hearing the numbers really brought how important the campaign is home. It was a really interesting event that gave me food for thought as well as the chance to look at some great clothes: every piece is really wearable and not obviously a 2010 chairty piece meaning you could still wear it again year after year. I was never really a big fan of the target T shirts - when would you wear them!?
Why not check out the pieces and do your bit whilst you're out shopping this weekend?! Oh, and if these pieces aren't to your taste then don't forget to buy your pins and bracelets (
find out more about these here
!) They're subtle but pretty: I have my pin on my red mac!
Love, Tor xx