Hey guys,
First we'll do the winner of the Reebok Easytone competition: I know I promised you a hat, but I opted for a rattly tin (I liked the metallic sound it made when i shook it) Plus i'm not wearing a hat today!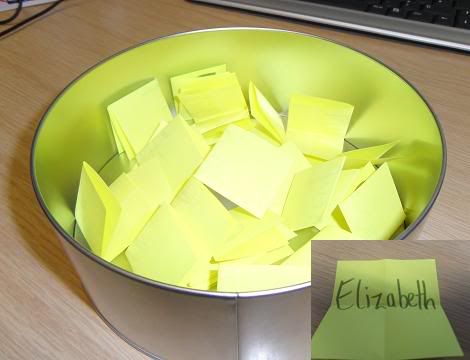 So the winner is (tin rattle please...)
Elizabeth
. Congratulations! Get in touch and give me your email address so that I can forward the details to Reebok who will give you access to the EasyTone community where you can select your prize! Due to the time constraints of starting the trial, if you don't get in touch by
Sunday
, I will draw a new winner!
___________________________________________
I'm always late to the table with updates about fashion goings on (it's a good job you don't come here for breaking news!) but
The Fashion Fusion Expo
is happening today and tomorrow at the Old Truman Brewery on Brick Lane. There will be workshops, experts, and a load of exhibitors specialising in in clothing, accessories, beauty, art and much more! I've been invited down on Saturday, and as usual i'd love to meet some of you guys there.
So you know a bit more about it, here is the blurb on the site: "In a mix of current collections, samples and past seasons' stock, this exhibition of both young designers and high street favourites offers a unique opportunity to snap up some of the hottest bargains. Discover a diverse mix of styles, cultures and traditional dress. Watch catwalk shows for ideas on dressing down and dressing up. Clothing, shoes, accessories and one-off pieces you won't find anywhere else."
___________________________________________
For a fashion spectacle far greater than any other I can provide today, check out the new Gaga/Beyonce video for Telephone. It was released today and it is amazing: i've already watched it three times! Particular fashion notes are the smoking cigarette sunglasses, the diet coke can hairrollers, and Beyonces fierce rolled fringe (VV Brown -style) And I could talk about Gaga's theatrical make up all day long - I always love it!

It's a good song too - i'm bopping around at my desk and singing fairly (read:
very
) loudly as I type!
Have a great Friday guys!
Love, Tor x