On Friday
Whiteleys
opened a floor of pop up shops to the public. There is a Wildfox store, a Junk food store, a Disney Couture store, and the first ever Frost French pop up store. On Thursday night I was invited to the launch party of the event (thanks to
Self Service
) and I must say I was impressed: I've never been to Whiteleys before, and it's a beautiful building with a great range of shops and restaurants.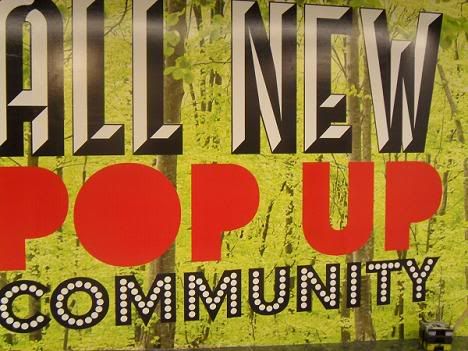 The actual launch party was loads of fun: I'm not normally impressed by celebrities (they're just ordinary people going about their business) but even I couldn't stop staring at Kelly Osbourne (who sadly I took a terrible picture of - see below) who is incredibly beautiful and very petite in the flesh. Her fiance isn't much of a looker though!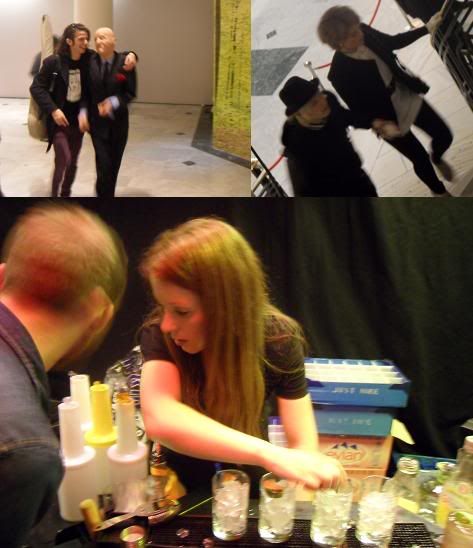 As well as the obligatory celebrities there were loads of lovely bloggers at the event and I spent my evening taking advantage of the Tequilla bar with Jenny of the Style PA and Fiona of Save our Shoes. The entertainment of the evening was Alice Dellal's band,
Thrush Metal
, who wore old man face masks, so although I took a pic of one of the masked folks, I didn't actually
see
the lady herself.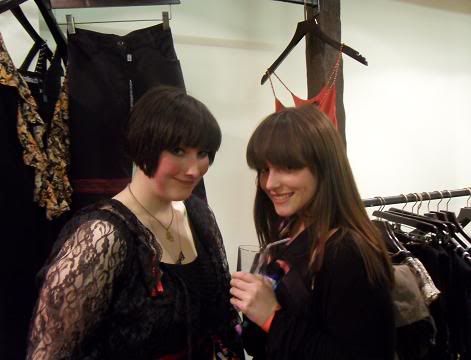 If you're in the Whiteleys area (it's off Queensway) then I would recommend popping in to check out the pop ups: the attention to detail with the store layouts is worth a look (the Frost French store has lines of tiny pot plants in the windows and under each rail of clothing) as is the Disney Couture store: I could look at that jewellery all day!
Love, Tor xx