For the past couple of weeks i've been hunting for the perfect tan bag for the summer: I wanted something practical that I could carry to work or the library, but would be equally practical for carrying sandwiches to the park or a towel to the beach. I wasn't sure whether I wanted a satchel or a rucksack. I even toyed with a big drawstring bag. But then I saw this leather rucksack from
Jones the Bootmaker
, and knew I had found the bag I was looking for: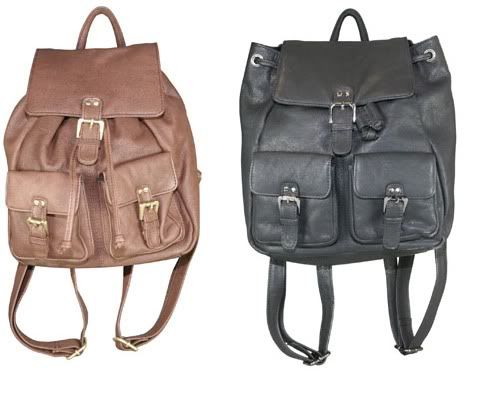 This comes in tan or black, but it's the tan one i'm interested in! At £69 it's a little overbudget, but given it is 100% leather, I think the price is really reasonable. I'm hitting the carboot sales over the bank holiday weekend, and if I don't find a yummy battered second hand rucksack there, then I will be coming home and making this baby mine! (I got my favourite leather mini satchel from a carboot sale for £1, so there is hope!)
What are your plans for the Easter weekend? Or is it too early to think about it? I already can't wait and keep looking out for the weather forecast - I hope it stays sunny!
Love, Tor xx