During fashion week there aren't enough hours in the day to attend all the shows you want to attend/are invited to. So you have to pick and choose. But sometimes, after the event, you see the images of the show you chose not to go to and feel like you made a mistake. This happened to me this morning when the
Maaike Mekking
look book arrived.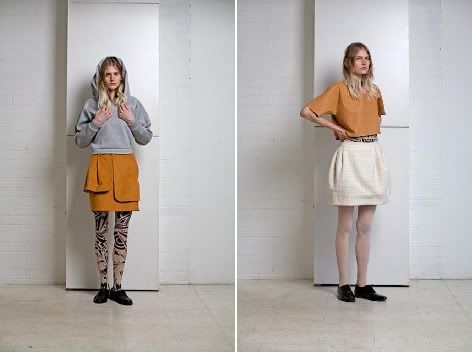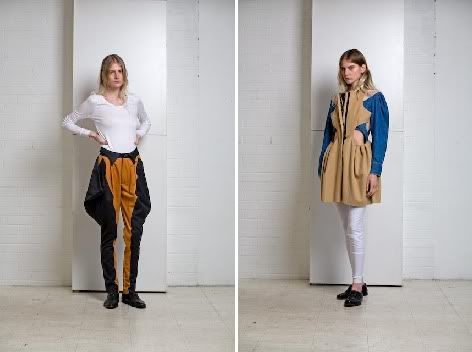 It feels like this collection was designed for me, or for the me I am in my head: lots of unstructured dresses dressed down with leggings and brogues. These dresses vie for attention alongside structural trousers and skirt and top seperates. The colour pallette is blacks, greys, neutrals and flashes of mustard (my favourite colour to wear when i'm not wearing black, grey, or neutrals) and in each image I find something I covet. The camel and denim dress with the cut outs is a stand out piece, and I wonder how it would look worn like a coat with pretty florals underneath, peeking through the holes.
The whole collection is very wearable with a sporty utilitarian twist. I love the long sheer dress over the nude/black tattoo-style body suit, but the piece that most makes me go gooey is the simple grey and cream dolly dress with the zip front. The sleeves and shoulders give this piece a very uniform feel, and I love clothes that on the surface appear simple, but have interesting twists.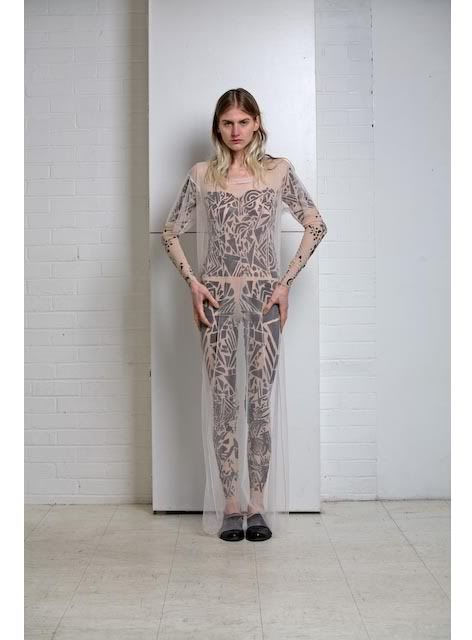 The more I see the more I want. It's a testament to the designer that the collection can be unusual and visually inspiring but crazily wearable as well: I think I might make a piece from Maaike Mekking my next non-high street purchase!
Love, Tor xx