I always involve experimenting with outfits and making my pieces as versitile as possible, so when
TKMaxx
got in touch and asked me to take part in their fashion bloggers challenge, how could I say no! I was given a picture of a dress from their collections (only £19.99- bargain!)and three very different situations, and asked to accessorise the dress for each. Here are the situations:
- Meeting the boyfriend's parents for the first time
- Job interview
- Night out with the girls
Here's what I came up with: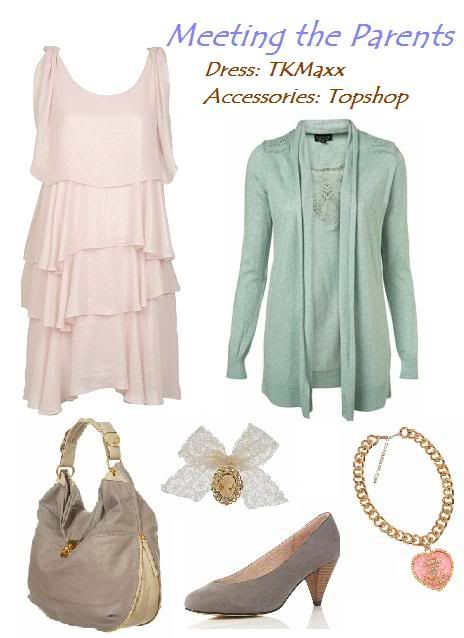 For meeting the parents I wanted something pretty but casual: fashionable but well put together. In these situations I don't think it's wise to look too overdone, but it could be taken as a slight to look too underdone as well (balancing act or what!?) My mum always says the first thing people notice about you is your shoes, which is why i've balanced this outfit with a nice pair of courts, and a matching bag for good measure!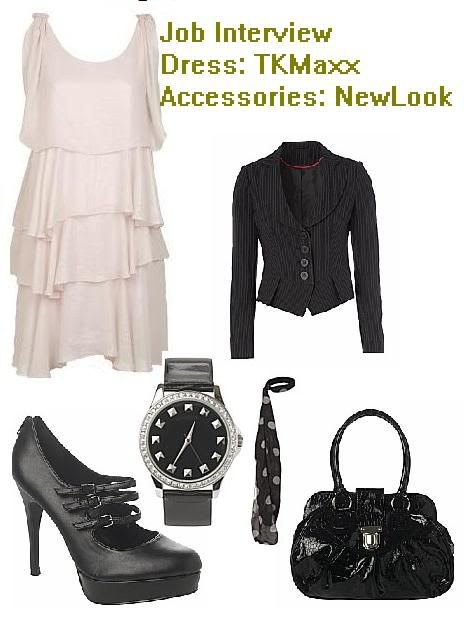 For the job interview I knew I would have to make the outfit look much smarter, which was hard to do with a pretty ruffled dress. But I gave it a go! I went for a shoe that meant business (I always feel more confident in any situation if i'm wearing heels) and a very smart pin striped jacket. Accessories-wise I kept it simple with a neck scarf and a big watch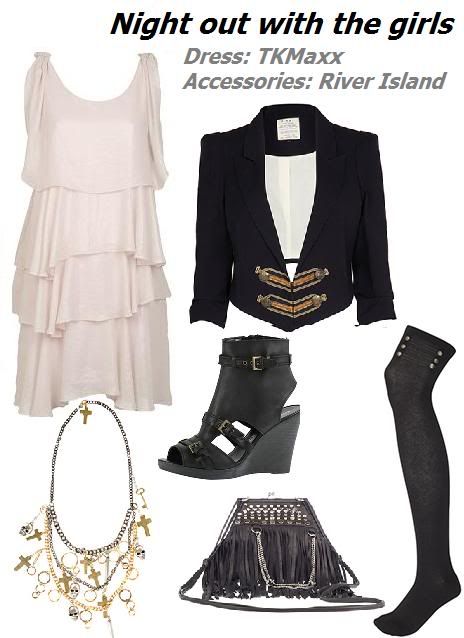 For the night out with the girls I went for high heels and military-glam. I also toughened the dress up with lots of black and rock chick accessories: this is the way I would be most likely to wear the look.
How would you wear this dress?
Love, Tor xx