My immediate thought when I saw the
Two Birds
press release was what an incredible idea it is! All but one of these pictures are of the same dress - thats because the Two Birds dress is one dress than can be worn in 15 different ways. The company got it's name because they kill two birds with one dress, and it was originally created as a bridesmaids dress but it's perfect for formal and eveningwear too: This means that you'll never get bored of wearing the same dress to functions over and over, because not only can you change your accessories, you can also change your straps, waist band, and neckline.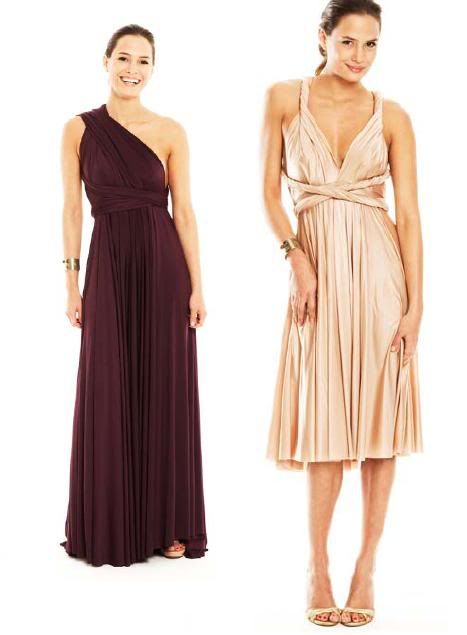 It comes in 18 colours and two different lengths (and if you want it for a bridesmaids dress they can colour match it for you too) They come in sizes 4-24, which means just about anyone can wear them too! I know i'm raving, but that's how good I think the idea is. Nobody wants to own more than one or two formal dresses unless you're a genuine princess or part of some royal circle (they just don't have a good cost per wear ratio!) but nobody wants to be known as the girl who always wears the same dress either - this seems like the perfect solution. I hate having to wear formal wear - I think it makes me too aware of myself and I always feel a little fraudulent when I look so fancy; like i'm pretending at being someone else. But I know what a difference finding the perfect dress can make: I have one floor length dress that's sat in my wardrobe for years but always makes me feel great when I slip it on.
Prices for the Two Birds dresses range from £200 -£300. I don't usually like dresses that come in jersey fabrics (they seem to cling in all the wrong places) but these look like they would be an exception to the rule.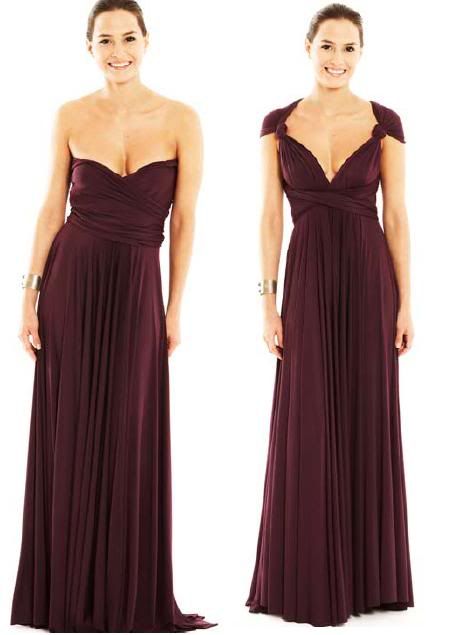 My only concern would be that they look perfectly tied in the press release, but I wonder how easy they would be to tie and retie so professionally in real life. They also don't look too bra friendly in the pictures, which wouldn't work for me, but i'm sure there are ways to tie them that let you keep your underwear on, given that there are 15 different options! The dress was inspired by a 1970s Norma Kamali "Infinity" dress, which only endears it to me more!
Has anyone ever tried a Two Birds dress? I'd love to know what you think!
Love, Tor xx
PS - If you're based in the UK
don't forget to enter my competition
to win the new Reebok Easytone trainers and Reebok sports kit too. The competition closes tomorrow.