When I got home this evening I indulged myself in my favourite treat: a long soak in a steaming hot bath with a magazine. Heaven! But it got me thinking about how many products we smother ourselves in after every bath and how we all have our favourites: like most people it has taken a lot of trial and error to find the perfect routine and the products I love most, so I thought I would share the products I use: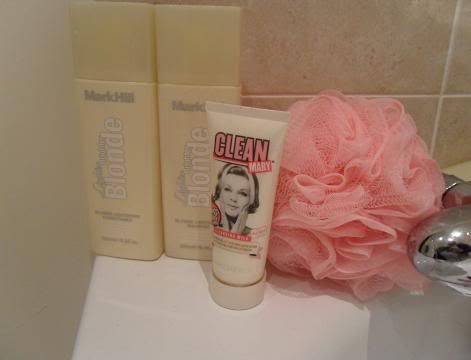 I wash and condition my hair with
Mark Hill Lighter Brighter Blonde
, which I swear by. It smells incredible and leaves my hair glistening and super soft. As an aside I also use
Mark Hill
straightening balm and
John Frieda
full blown blonde root lifting spray to style my hair.
I have really dry skin so I scrub myself with
Soap and Glory Flake away
every other day. I then use a
Skin so Soft
(from Avon) creme gel for general cleansing. For my face I use a
Soap and Glory face scrub, Clean on me cleansing milk
and then
Ponds cold cream
(I know it's old school but I love the way it feels!)
Post-bath I have almost a different product for every part of my body:
Soap and Glory Slimwear
for my thighs,
Girlglo
body mist for my torso, and
Elemis pro collegen body serum
on my arms and decolletage.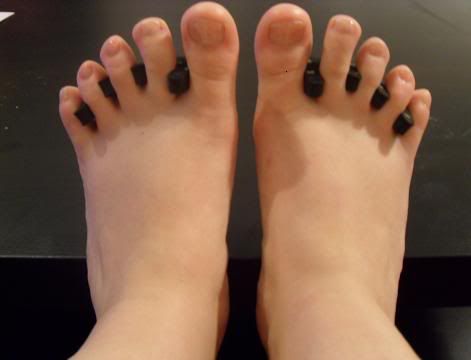 I am increasingly aware of the need to look after my feet so I use the
escenti softening foot lotion
and
Oriflame
reviving foot spray. My mum has always impressed on me the importance of taking care of my hands so I scrub them weekly with
No 7 Revitalising hand saviour scrub
, and I use an
Aveeno
hand cream every day.
I know there's a lot of
Soap and Glory
on this list but I don't want you to think they sponsor me: I just really love the way their products smell! What's your routine? Are there any products that aren't on my list that you would recommend I try?
Love, Tor xx