Hi guys,
I'm a big fan of Belle Sauvage (their show was one of my favourites at LFW
this time last year
) so i'm really excited to be able to share some stills of their fashion film which will be showcased at the next London Fashion Week (Which I think i've already said a million times starts on Friday!)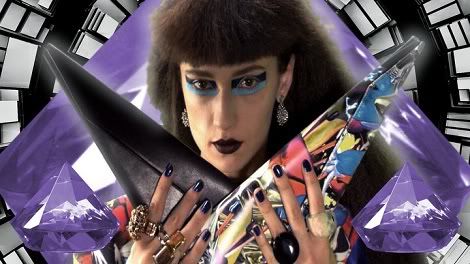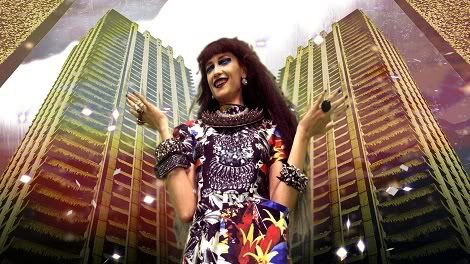 I've very excited for the show this season, as it sounds like it's going to be better than ever: "Belle Sauvage return for Spring/Summer 11 adding dimension to their signature vivid, abstract digital prints and slick sculptural silhouettes with full length red carpet style gowns, and flowing ethereal layered silks. Contemporary shoulders and necklines combine with classic draping and floor-length dresses presenting a new yet entirely recognisable direction for the brand. Prints this season are inspired by American abstract expressionism paying reference to artists such as Frank Stella and Jeff Koons. Blended printing combined with appliqué creates relief and texture within the print and the appearance of gold and copper tones running through the prints alludes to the glamour with exotic stones and precious metals as a key theme throughout."
I can't wait to see the full length gowns, and how the prints they use adapt to red carpet styles. I'm also slightly obsessed with the models frizzy thick fringe: it's cool but ugly all at the same time!
Don't miss the unveiling of the film which is scheduled this Friday at 11.30 am UK time on
www.londonfashionweek.co.uk
Love, Tor xx