Hi guys,
Today's Daily Wear post is brought to you in a rather bleary eyed state from the comfort of my living room at 7 oclock in the morning - the Basso and Brooke show meant for a very early Sunday start! Still I managed to make slightly more of an effort with my outfit and even put my best foot forward in a small heel: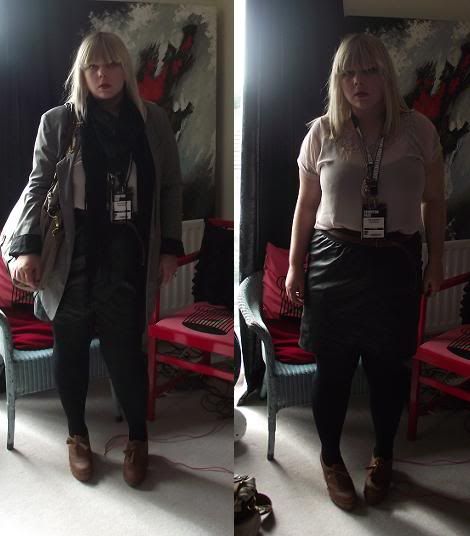 Nude chiffon top, New Look
Clog shoes, Topshop
I then threw on the same jacket, scarf, and trusty handbag I was wearing yesterday; the early start meant I didn't have the time to switch all the details up, and I even threw on the same belt and
necklace!
Still, I was reasonably pleased with the results, especially given the skirt has sat in my wardrobe for more than 12 months and until this morning I hadn't even removed the tags! I just hope these new
shoes from Topshop
don't leave me in agony....
Love, Tor xx