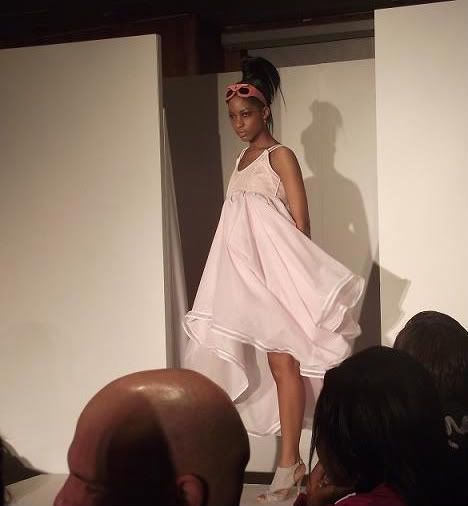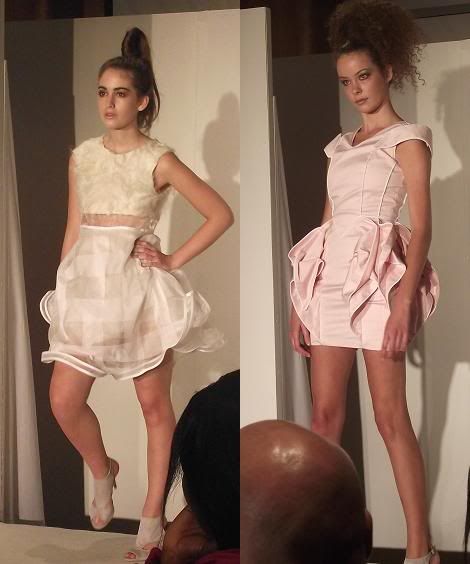 This is Anya Wilkinson's second season showing at London Fashion Week. The collection was incredibly girly and feminine: again the pink/nude colour palette was out in force, this time paired with an equally feminine pale
lime green dress
selection(we saw it at Eun Jeong yesterday too: once more makes a trend!)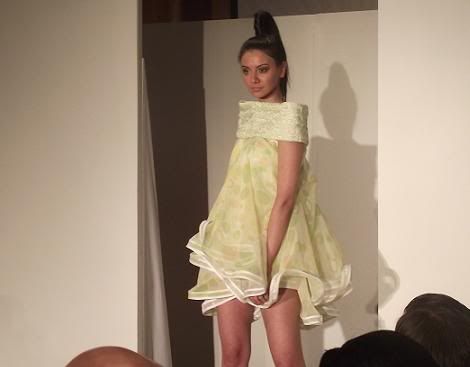 Several of the dresses were finished with 3D detailing and black binding and teamed with short
black lycra skirts
, giving an edgier touch, but my favourites were those ultra-feminine, unapologetically girly ones shown above. It was a very small collection (just ten pieces) and in all honesty, only half of those excited me, but the pieces that I did like were gorgeous and really wearable; the kind of pieces you could throw straight on and walk off the catwalk wearing!
In my opinion, the trapeze shape dresses such as the green one shown above are the kinds of dresses that only look good on models, and the most successful pieces were those which were slightly more tailored: nipped in waists and fitted busts. No matter the dress style, I loved the plasticised edges on some of the skirts which made them flow and float beautifully: it was like a summers day in a skirt!
I don't think the Anya Wilkinson collection is a completely finished product yet, but I do think she is definitely one to watch!