Hi guys,
You know I can't resist shoes, especially when they come in a bright pop of colour. And I am desparately seeking a new pair of pumps for the Autumn, as my sandals are ready to be packed away, and last years pumps seem to have been worn to death! So I was interested to receive this press release from Salvatore Ferragamo.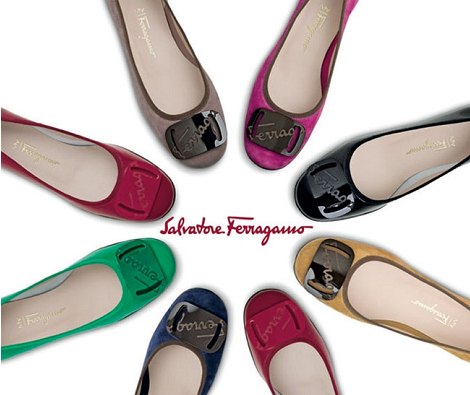 My Ferragamo is a new collection from Salvatore Ferragamo that arrives in store this week. It seems to be aimed at enticing a younger audience. The shoes were designed considering comfort as a basic contemporary need and elegance as an absolute must for every woman. Comfort is an absolute essential for me too, and i'm pretty sure my fundementally scruffy wardrobe could use a touch of elegance. So far so good!
There are four shoes in the collection:
-
My Charme
is the new signature pump. It's a mid heel court-style shoe (and is the one in the picture above!)
-
My Joy
is a fun ballerina with a shoe bag to carry along with you. This is my favourite of the four: it's modern, colourful and practical: it would slip in your handbag after a night out in crippling heels! This shoe is shown below!
-
My Slipper
is the elegant and comfortable ballerina slipper in velvet.
-
My Sweet
is a modern boot, with a heel inspired by Ferragamo's historic Rainbow.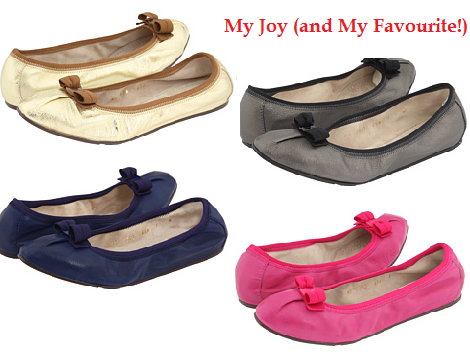 Salvatore Ferragamo began its journey into aesthetics at the end of the Twenties,and grew further in the Sixties, when fashion took to the street and prêt-à-porter. The company continues to change at a fast pace, as concepts of elegance and aesthetics evolve to meet the changing lifestyles of the most active and dynamic women.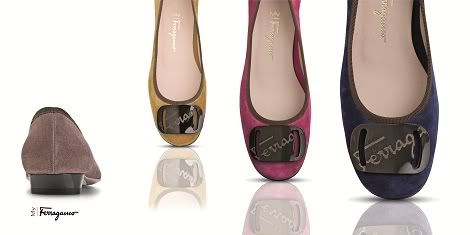 I have a vintage pair of Salvatore Ferragamo court shoes that I got from a car boot sale (for the bargain price of £5!) and I have to say they are some of the most comfortable shoes I have ever worn, so I have a big soft spot for the brand. However the price point for these shoes is a little high for the younger market they're targeting: in the US the cheapest pumps are starting at $279. I, for one, won't be able to afford to indulge! But if you do, let me know how you find them, because I think they look great!
Love, Tor xx