My favourite collection of the day was a surprise treat, because it was featured at the Ala Mode show: this is a show that allows a host of designers to show at London Fashion Week for the first time, and these often young designers aren't quite up to the standard of those showing as part of the main LFW event. However I couldn't have been more surprised (and delighted!) by Amato Couture by Furne One: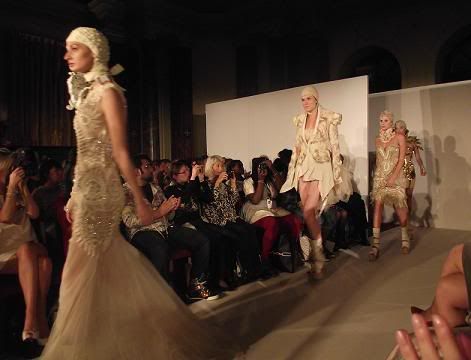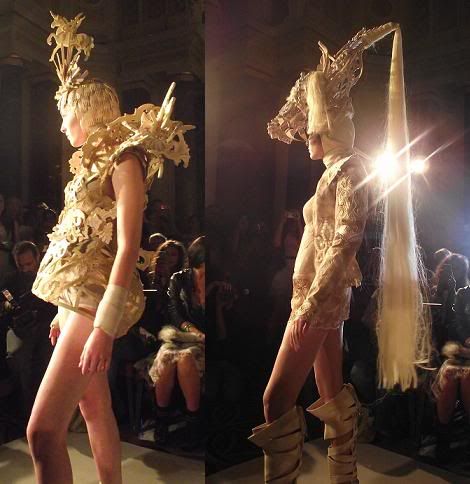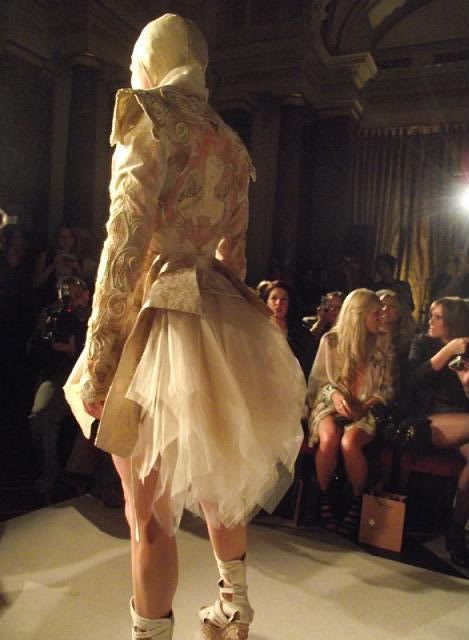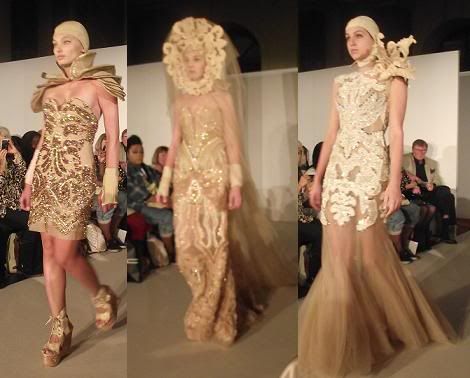 This collection was amazing! Lots of nudes heavily embellished in gold tones, and sheer chiffon detailing. The attention to detail was breathtaking: the head caps were hand-painted with regency style illustrations, and the wooden soles of
the shoes
were intricately carved. I loved the jacket with the chiffon bustle back, and of course the horse head-piece was a show stopper!
I'd never heard of One before, but a quick google search shows me he's very popular with Heidi Klum: for the past 2 seasons of
Next Top Model
he's been commissioned by Heidi to make
evening dresses
for all of the models!
This is the most decadent collection I've seen for a long time, and a real antithesis to the pared down recessionista look! I can see these dresses walking down the red carpet next season, and the elaborate shoulder detailing and head pieces? I'm thinking Lady Gaga at an awards ceremony! I could gush all day about how spectacular I thought this collection was, but I think the pictures speak for themselves.
Love, Tor xx