Hi Guys,
Taking a quick detour from the high-fashion world of the various fashion weeks (has anyone else been glued to
Style.com
this week?) I decided to pop to Primark before work this morning, to have a quick look at their new season clothes without the hustle and bustle of the afterwork crowds. First thing in the morning is my favourite time to go to Primark: there was only me and four other people in the whole shop, everything is neat and tidy on the shelves and racks, and you have time to browse, and make your selections, without getting an elbow in the ribs: it's a much more civilised experience!
I was in and out in less than 30 minutes (like a shopping ninja), including the time it took me to try on six dresses! Here's what I picked up: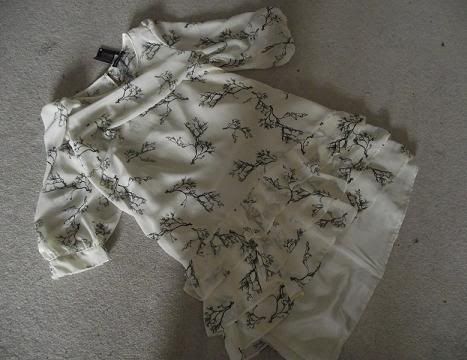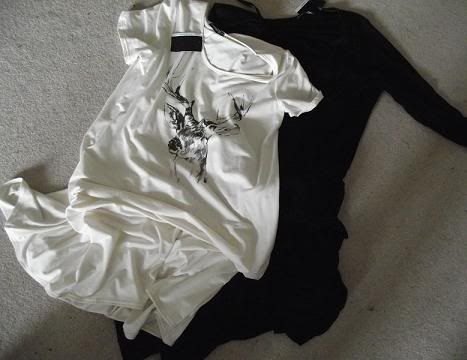 Deer Tshirt dress, £9
Black jersey Maxi dress, £15
Tree patterned ruffle trim dress, £15
Obviously I love all three dresses (or I wouldn't have bought them!) but for different reasons: the T shirt dress is slouchy, and a longer line at the back than it is at the front. This will look great smartened up with a boyfriend blazer and brogues. The jersy maxi dress is perfect for day to night; it has flattering sleeves and a deep decolletage which means a change of jewellery or shoes will take it to just about any event. And the ruffle trim dress? This is my favourite! It reminds me of one i've seen in topshop that looks very similar, but at a third of the price: perfect for a trend led piece like this that I probably won't want to wear again after Christmas!
I know I said no more fast-fashion, and I haven't been to primark for months, but I just couldn't resist these great winter dresses: they've just had all their new season stuff arrive, so if you too need dresses with sleeves, jackets or coats, and winter boots on a budget, it's definitely worth checking out!
Love, Tor xx