Hi guys,
I really loved the new season ad campaign from H&M when I saw it. And I have seen it everywhere: on buses, in magazines, on the tube....
So when I walked past today, I couldn't resist popping in and trying on my favourite pieces from their new collections: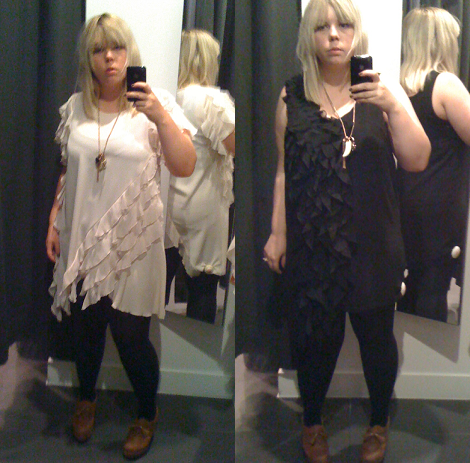 Ruffles everywhere! H&M have really gone overboard with lots of nudes and creams and lots of ruffles. The fabrics were all silky and super-fine, and the ruffles were made of even lighter chiffon; they felt and looked great, and would look fab (and be more practical!) teamed with an oversized aron cardigan or chunky knit.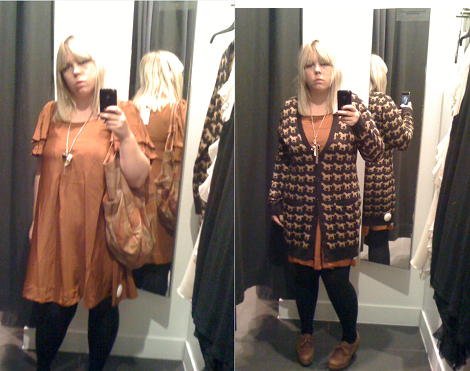 These were my favourite two pieces: the knit of the horsey cardigan was super soft, and it was a long and drapey fit. I only tried on the dress because it matched my shoes and handbag, but I loved it once it was on: the sleeves were really flattering and the trapeze shape looked much nicer than I expected.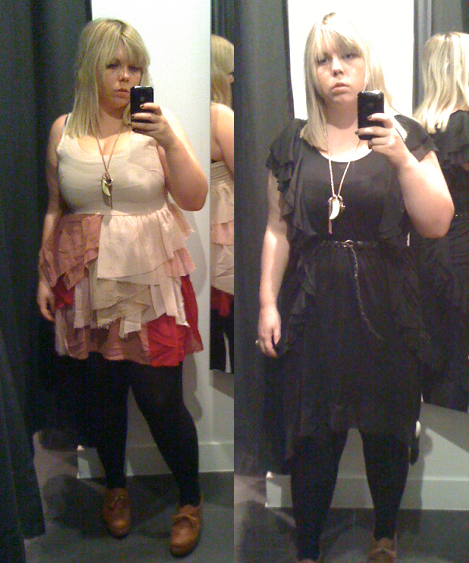 These were my least favourite pieces: the black dress looked nice enough, but it was made of such a thin cotton it would have needed a slip underneath not to be completely see through! I only tried on the tiered dress because it featured so heavily in the ads, but I know it would look ridiculous on my bust, and I was right!
The winter knitwear is also worth mentioning: gorgeous print scarves, and very cheap gloves too: I picked up two pairs for just £2.99. I also bought a super-long oversized knitted mexican print scarf, perfect for wrapping around my neck a hundred times when it's really cold! I'm a big fan of H&M: the pricepoint is great, but the quality isn't sacrificed. Have the new H&M campaigns tempted you instore? And if so, what did you think?
Love, Tor xx