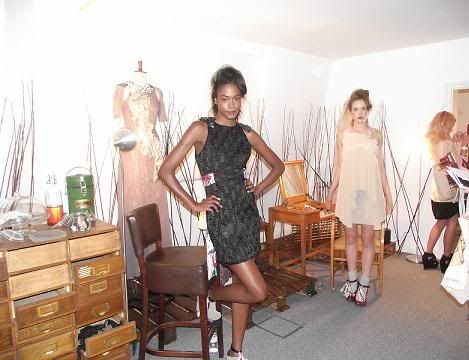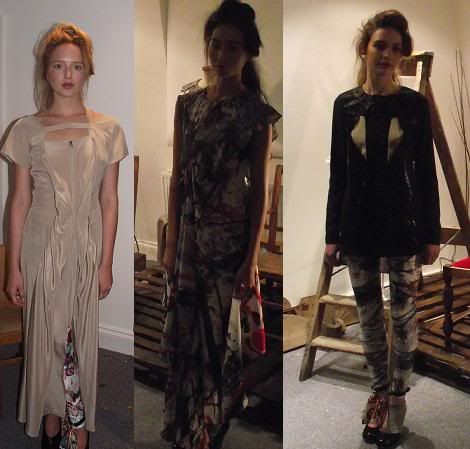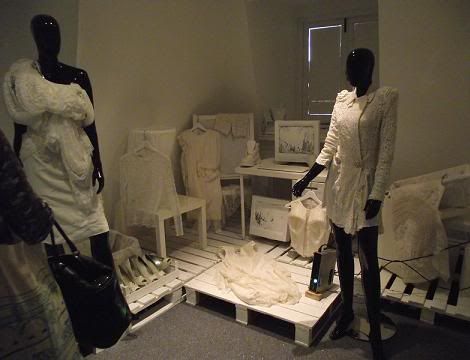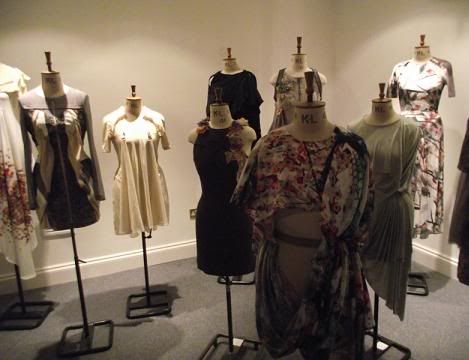 The Eun Jeong presentation was inspired by the colours of summer: nudes, rose pinks, purples, and lime green. I was really excited to see
nude dresses
, as I love the collection of them I amassed this summer, and want to be able to wear them again! I was also excited about the foray into digital prints, which boldly adorned dresses. This is the first time Eun Jeong has added print to her collection, which was wearable, and full of whimsy.
I loved the presentation set too - it was set up like an old fashioned dressing room, complete with vanity table: so feminine, and something I think of as being quintessentially British.
For me, the key details of the collection were the colours, the beautiful silk draping and nipped in waists, showing off the designers tailoring skills.
Sleeves of all lengths and shaped also featured heavily in the collection; exciting for me, because dresses with sleeves are my favourite obsession!
I was really excited by this collection all-round really; the English rose/country garden look is so easy to wear, but has such big impact! My key pieces from the collection were the series of silk leggings made from the same digital prints as some of the most show stopping dresses. Also noteworthy were the one-shouldered white ruffled dress and the floor length nude satin gown.
Love, Tor xx