Hi again,
.
As you would expect, the prints at Belle Sauvage were bold, bright and brash. But in a good way! As well as their signature graphic prints and lipstick prints (which look even better in the flesh when you see them move in fluid silk) the collection also featured bold block coloured dresses in strong geometric shapes. It was also the first collection I had seen this week that featured swimwear and I was very impressed with the high waisted patterned bikini bottoms.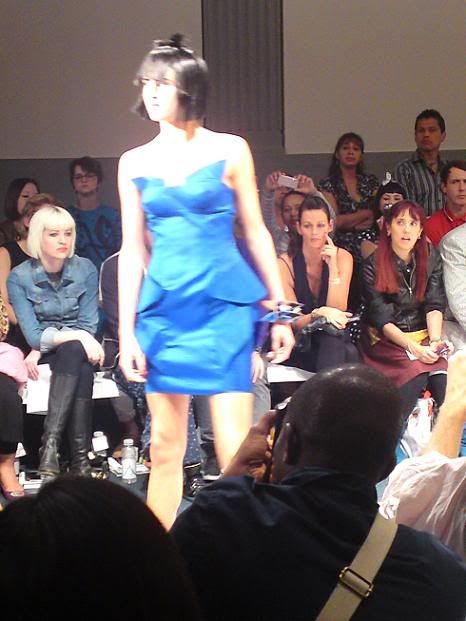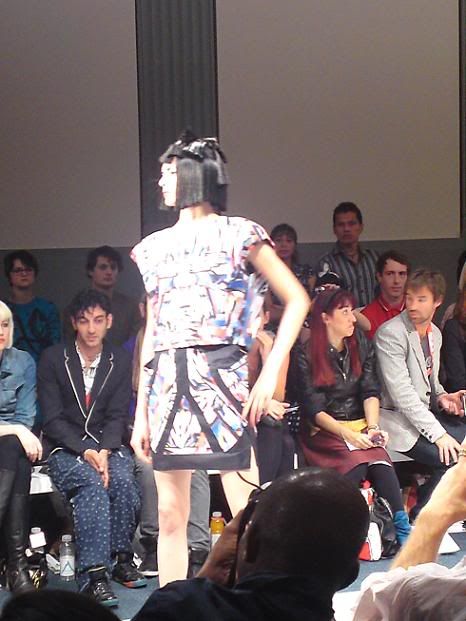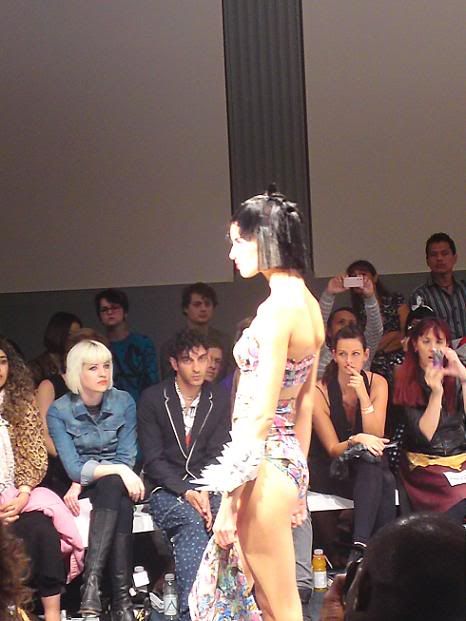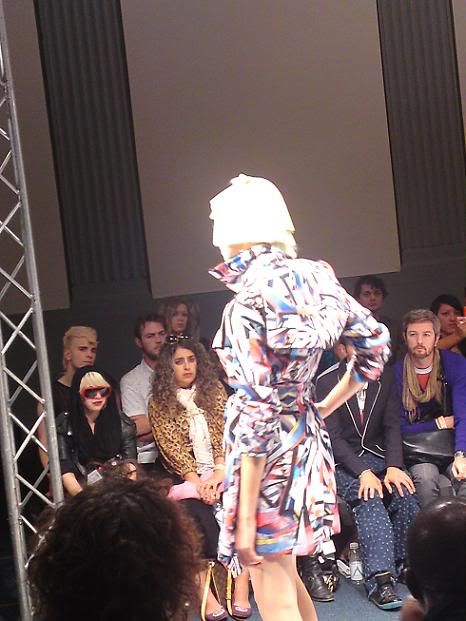 I was also really impressed with the futuristic spikey plastic jewellery that formed a part of the collection: the oversized cuff in the third picture was one of my favourite pieces. The collection also nodded heavily to the 90s with subtle conical breasts featuring on some of the dresses and sharp exagerated shoulders continuing to be in Vogue next season both in this collection and lots of others i've seen: that shoulder isn't going anywhere!
.
I'm heading into town now to go to today's shows and parties, so the rest of this weekends shows will have to be written up tomorrow alongside the shows and parties i'm going to this afternoon and tonight: I haven't decided what to wear yet, but it's now day 4 and i'm so tired i've kind of stopped caring. I have also more than given up on heels- i'm not exagerating when I say there is a massive gash on my right foot that hurts every time I move. Beauty really is pain!!
.
Love, Tor x