Hi guys,
At the
cooperative designs
presentation, the presentation hall was turned into a Bauhaus giant black and white chess set against which the clothes were beautifully displayed. Bauhaus black and white was the theme of the day: even the staff were wearing monochrome, and as you can see, the presentation drew quite a crowd, including uber blogger
Susie Bubble
(I always feel nervous when I see her!)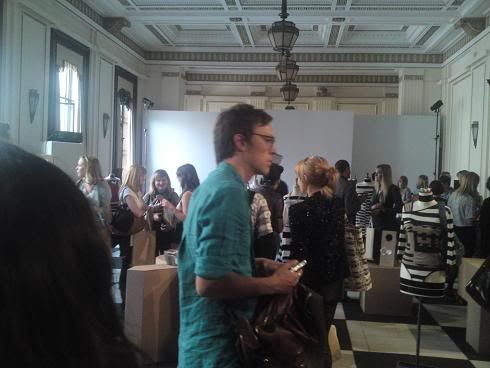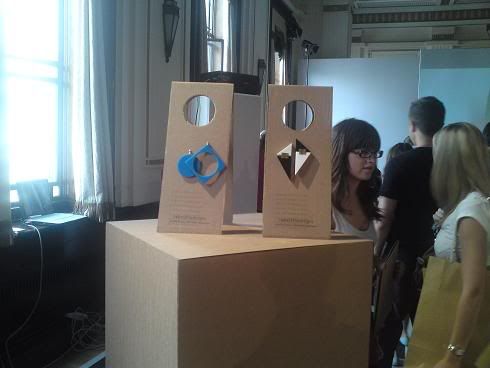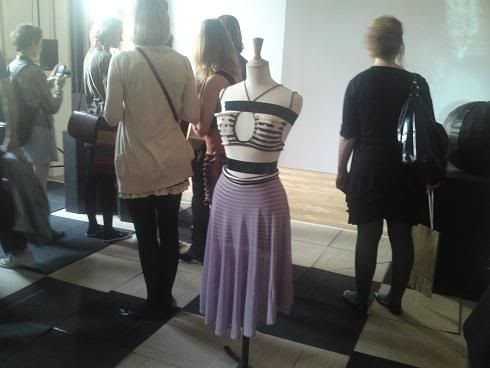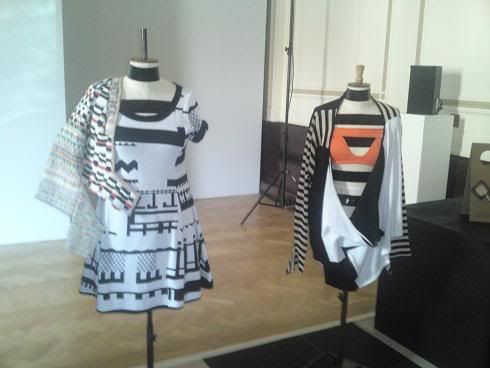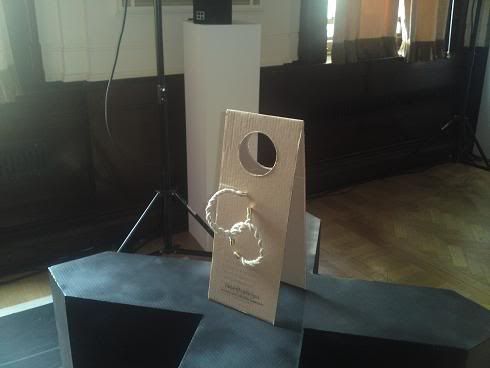 Overall I was incredibly impressed by the quality of both the knits and the jewellery (by Corrie Williamson.) The knitwear designs were beautiful draped and made me think about the way that I view knitwear altogether. It's not something I own very much of, and I usually only wear knits over slouchy jeans on lazy days, but these designs were innovative and figure forming and above all very feminine. Knitted dresses are now definitely something firmly on my fashion radar.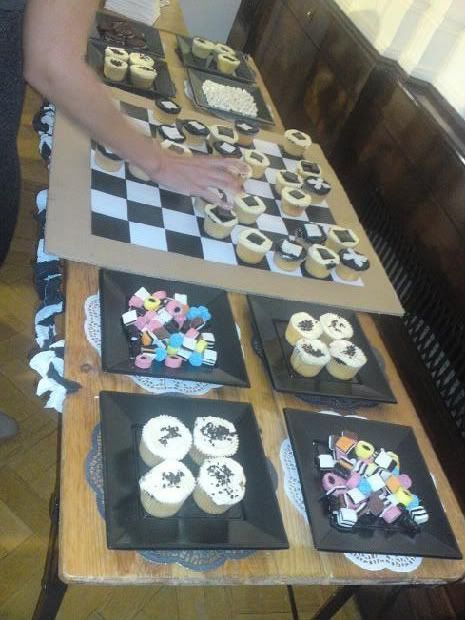 Oh, and a definite added bonus of the presentation was the Lilli Vanilli cupcakes: i've never had a cupcake more moist and delicious! Never get in the way of a hungry blogger! Yum!!

Love Tor x
PS-Scroll down to the next post to enter my magical mystery competition!