Morning everyone,
.
I seem to have misplaced all the images I took from LFW Day 2 (I know they're on this computer somewhere, but in my sleep deprived state I can't remember where I put them!) So in the meantime, i'm going to jump straight to day 3, where I saw a particularly good presentation and an exciting show.
.
Entering the Louise Amstrup presentation was like entering a photoshoot, with pouting models and jumping photographers everywhere. Installation and fashion were combined perfectly. The models had wet-slick hair and excessively black smokey eyes and nude faces and lips - the make up was very dramatic. Smoke and mirrors if you will: there were mirrors of all shapes and sizes everywhere!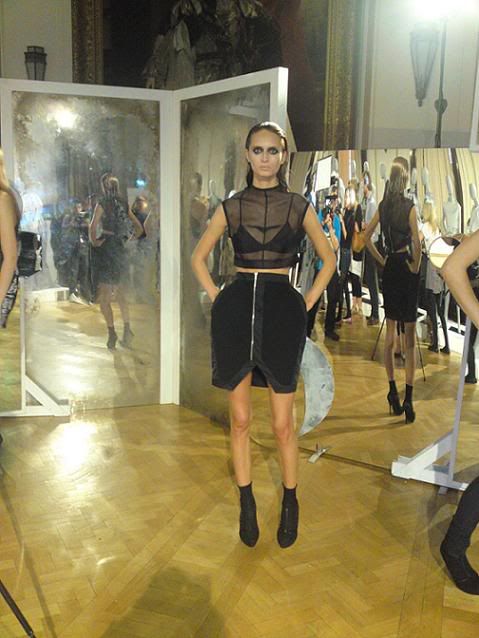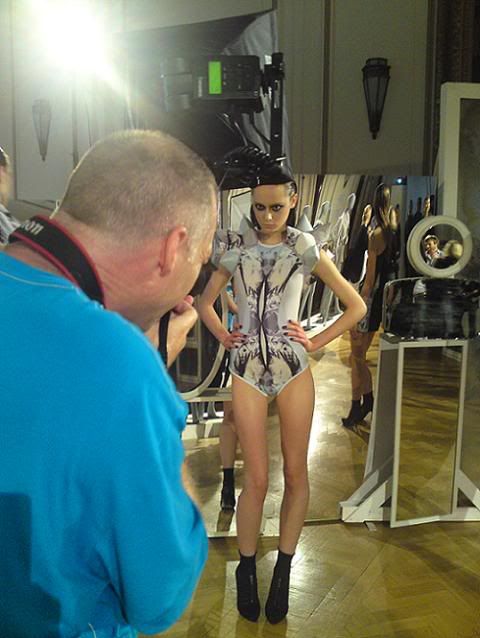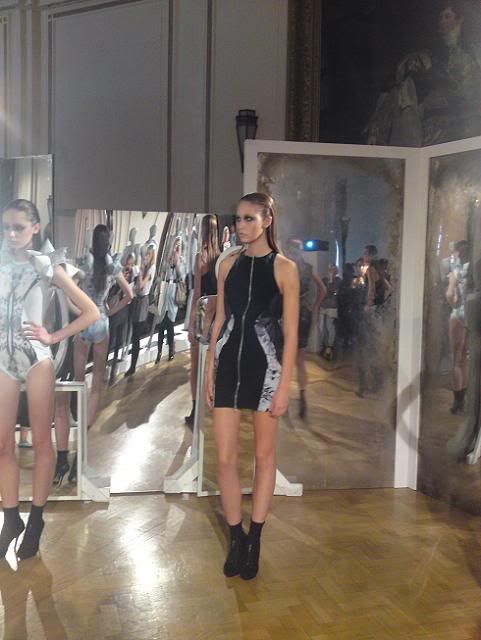 Angular geometric shapes and dramatic black teamed with muted prints in shades of grey were the order of the day. The prints, though muted, had a futuristic space age feel. The oversized exposed zip detail that we have seen everywhere this season is also not going anywhere during this presentation. The show stopping piece for me was that in the second image: the leotard with the spikey angular shoulder details. I have seen a lot of dancewear-style leotard this week - that there is a trend I can't see myself sporting next spring/summer!
.
Overall I really liked the collection, particularly the black chiffon tops and the dramatic satin trimmed skirts which on the whole were very wearable.
.
More posts to come soon!
Love Tor xx
PS - thanks to Kristabel who helped me out with working out how to enlarge my images: they look much better now!!