Queueing outside waiting to go into the William Tempest show there was a great crowd of fashionistas and, once inside, the hall was heaving with people desperate to get in: a massive success for Tempest before the first note of the catwalk music had begun and the first dress had made its way down the catwalk.
The theme of the show was
a view to a kill
and the collection was very sleek and glamourous with a 1940s feel. Bunny suits and boleros hint at 1940s advertisements for lingerie, which is where the collection, in part, draws its influence. As the title suggests, the main influence for the collection was the glamour and sophistication of the James Bond found in Ian Flemings novels.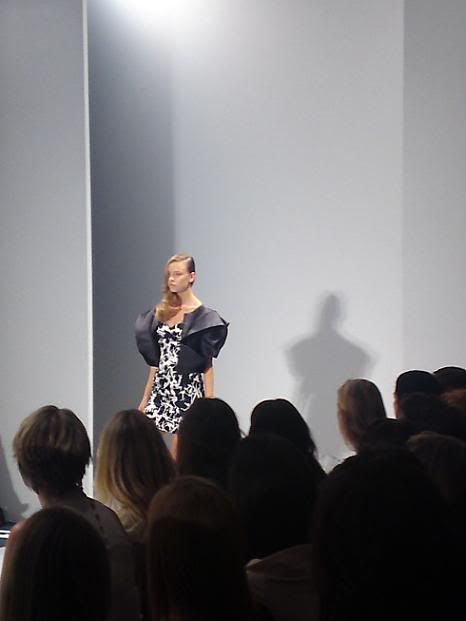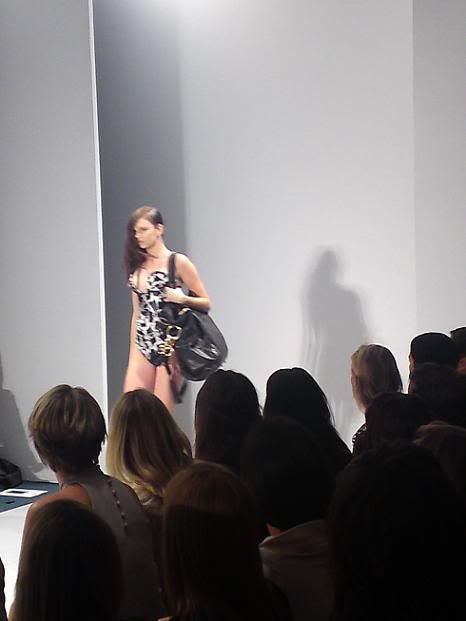 This collection will be the first in which Tempest is branching into accessories, and the oversized butter soft bags would be perfect for any potential Bond girl needing somewhere to put her overnight kit and spy supplies. I immediately lusted after the giant black bag shown above: definitely one for the want list!
.
Again shoulders were exagerated with angular shapes and one shoulder structures, and oversized boleros making a welcome return. The colour palette was rich but muted with monochrome as the main focus alongside greys, soft corals, and metallic copper for the glamorous eveningwear.
.
The rapturous applause from the audience made it clear, if seeing the clothes wasn't enough, that this collection will be a massive success and it was a pleasure to be in the audience to see it in the flesh.
Love, Tor xx
.
NB - It is 1 am and I can barely keep my eyes open, so I will review this tomorrow for sense and grammar etc. I'm too tired to do it now! If any of this read inappropriately then i'm sorry, but it is definitely time to find my bed: I have to be up at 6 in the morning to put in some hours in the office before more shows in the afternoon. And i'm STILL behind with my write-ups. Grrrr!!!!