I know it seems a bit weird to be thinking about what we'll be wearing next winter when we've barely had a chance to get our Spring clothes out yet, but that's exactly what i've been doing this week as the A/W10 press days are in full swing!
On Thursday I went to see what Oasis have come up with, and was pleasantly suprised by the textures and quality of all of the collection, most notably the evening wear and the shoes. I've never really thought of Oasis as somewhere to go looking for shoes or boots before, but some of the lace covered evening boots and the embellished pumps were particularly attention grabbing.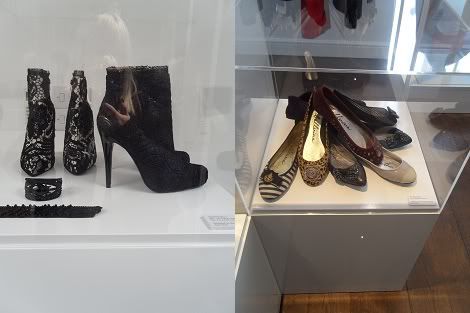 It's no secret that I am a dress addict, so it stands to reason that it was the evening dresses on show that held most of my attention. The key trends seemed to be lots of maxi length, lace, and gothic vampire-inspired black. Those
Twilight
films seem to have a lot to answer for! The evening collection was very dramatic and I really liked the attention to detail, such as buttons on sleeves and underwear inspired lace embellishment. There was one very simple black jersey maxi that I can't wait to get my hands on!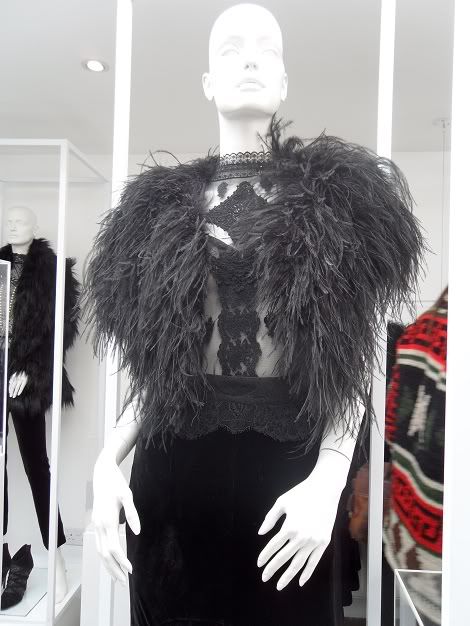 I'm also pleased to report that the popularity of black gorilla furs isn't going anywhere so everyone who got one last winter (and some days it feels like that was everyone in London) won't have to shell out for a new coat this coming winter. It's bizarre to be looking at winter coats whilst my hayfever is in full swing (if anyone has a cure i'd be eternally grateful) but i'm already starting to get excited about my next winter wardrobe: I just need to find some room for it!
Lots of love,
Tor xx