Yesterday whilst strolling down Carnaby street I was confronted by a marching army of shoeless youths. That is because yesterday Toms didn't want us to wear any shoes, to raise awareness of, and money for, the millions of people around the world that spend every day of their lives walking without shoes.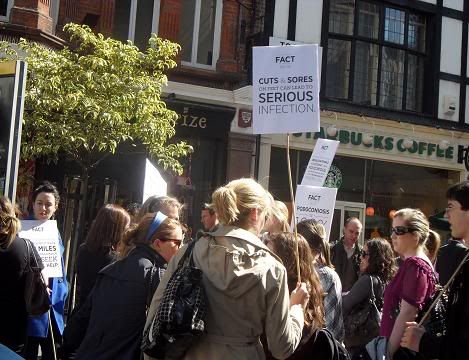 Shoes can prevent infection and disease, and in general make life easier and more pleasant. According to
the website
, many children must walk barefoot for miles to school, clean water and medical help. Cuts and sores on feet can lead to serious infection, and often children are not allowed to attend school if they do not have shoes. In Ethiopia, one million people suffer from a disease cause by walking barefoot in volcanic soil, that is completely preventable with basic foot hygiene and shoes. I wish i'd known about this event before it was happening, I didn't really see it publicised anywhere which is a shame, as it seems like a really good cause.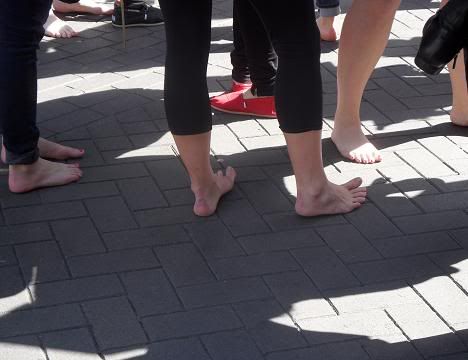 A quarter of a million people participated in other 1600 events around the world though, so they must have found out about it somewhere - they were probably much more observant than I am! If the idea was to raise awareness though it certainly worked - everyone walking down the street was staring and taking photos, just like me!
Hope you guys are looking forward to the sunny weekend!
Love, Tor xx