At the weekend
I showed you my new owl brooch
, and mentioned that I have a reasonably extensive brooch collection. I've been collecting brooches since I was a teenager: It started with picking up pretty pieces for a pound or two from car boot sales and turned into spending a little more on pieces, but buying them less frequently.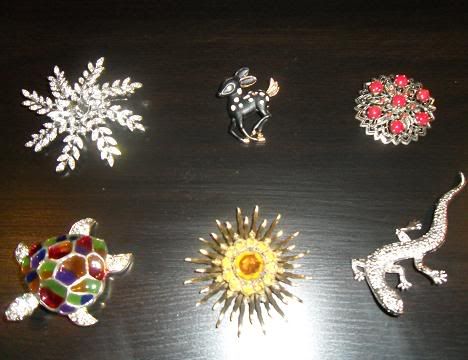 I think because I enjoy wearing so much black (and always have really) I turned to brooches as a way to bring some diversity and an interesting twist to my outfits. When I first started my collection almost noone was wearing brooches and they were perceived as being really old fashioned, which only increased there appeal to me really. Mostly the collection is costume jewellery, but I have a couple of really fabulous collectable pieces too. My parents gifted me the most amazing oversized swarovski piece for Christmas a couple of years ago. These images show just under half of my collection.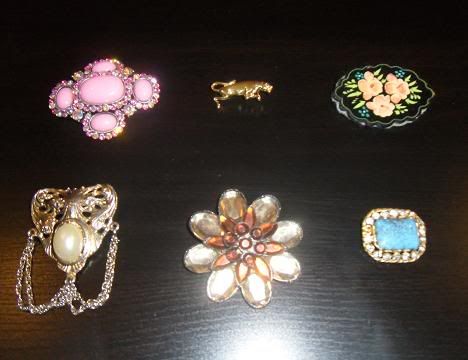 Recently i've started focusing the collection on animal brooches. This has happened mostly because i've seen a lot more animals around: the collection is really organic in that regard, and anything can take my fancy. My most favourite brooches though are cameos: initially they all look similar but it's the different facial features that hold my attention and I love the rich pale colours against the gold.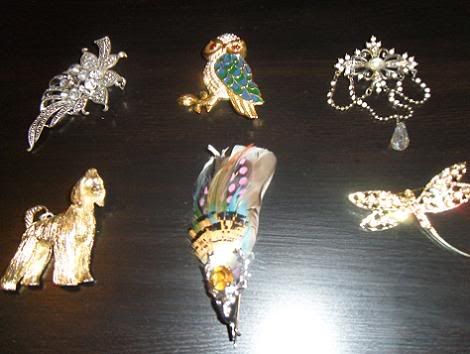 Which is your favourite piece? And do you collect anything? I find it really interesting what people choose to start collecting and why!
Love, Tor xx