Lovely boyfriend has organised us an impromptu day out to Paris on the olde Eurostar on Saturday: very short notice, but i'm ridiculously excited! He's never been to Paris before, so i'm sure we will be visiting the old faithfuls like the Eiffel Tower and Notre Dame, but i'm hoping there will be time for a little bit of shopping too (as well as plenty of eating - the diet can go out the window!)
The problem with impromptu trips like this is decided what to wear: i've been a household slut this week and almost all of my clothes are in the laundry basket (or as I like to refer to it, the bottomless pit) Obviously I will be opting for comfort with a little style (flat shoes and an umbrella are essentials - sadly they've forecast rain) but whilst I excite myself planning a loose itinerary, i'm also looking at some Parisian street style for sartorial inspiration. Here are some of my favourites: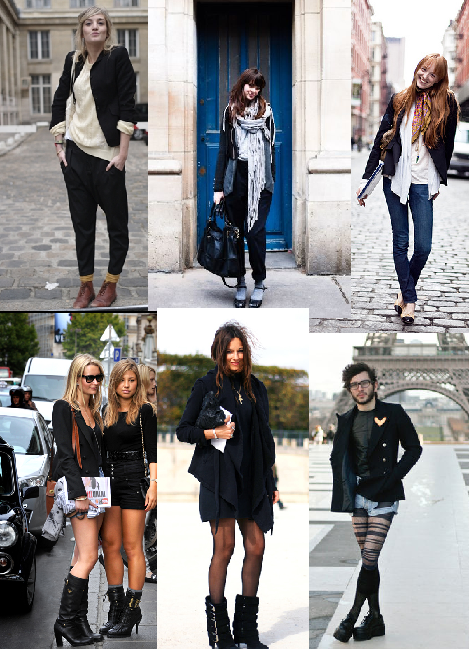 I'm not French or especially stylish (Although I do like to wear a lot of black, which comes as standard) so I won't be oozing a single ounce of this effortless glamour, but i'm hoping my wardrobe will assist me in channeling a little chic: whilst still allowing room for a pastry or two!
Love, Tor xxx