Hey guys,
I've been pretty lax in writing up my press days, but i'll get there in the end and lets be honest, winter is a long way away, so we're in no great rush (this is my excuse and i'm sticking to it!) Next up is Exposure: this isn't a comprehensive look at all the brands they represent, just the things that held my interest enough that I took pictures of them!
Claire's accessories: once home to plastic jewellery for pre-teens (and the place I had my ears pierced when I was 13) Claires is now making a move to become a contender in the high street costume jewellery market and their a/w collection is not disimilar to that you would see in Topshop or H&M. And the price points are so much lower! Only time will tell on the quality front, but it definitely looks like it will be worth checking out: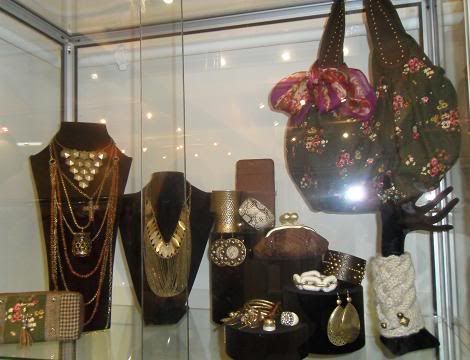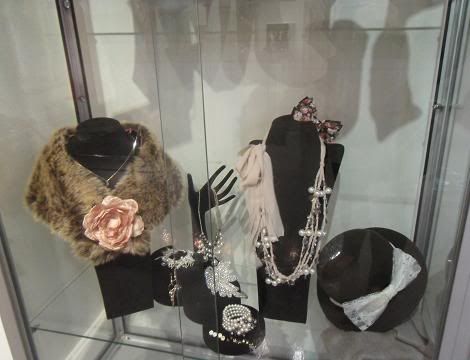 Hunter
: I'm not a wearer or owner of wellies, but I think if I were going to a festival a quilted, wedges or crocodile print pair from Hunter would be at the top of my list. They actually look comfortable too! The quilted ones below are cut at an angle so they would look like riding boots: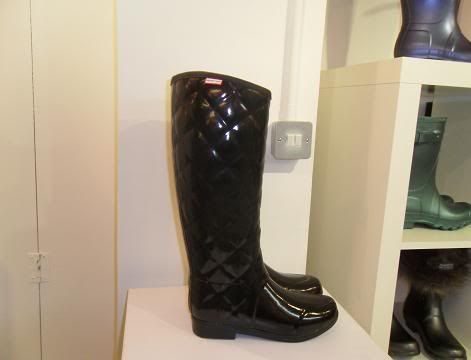 Globetrotter:
If I were a millionaire that could travel the world I would be doing it with Globetrotter luggage. That's all there is to say about that really: it's truly beautiful!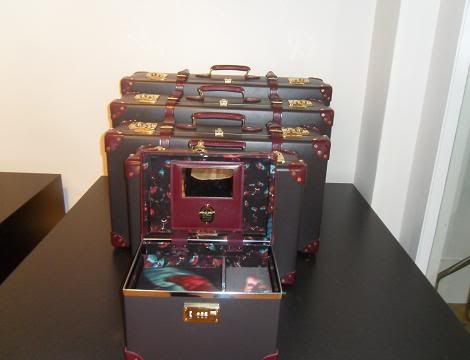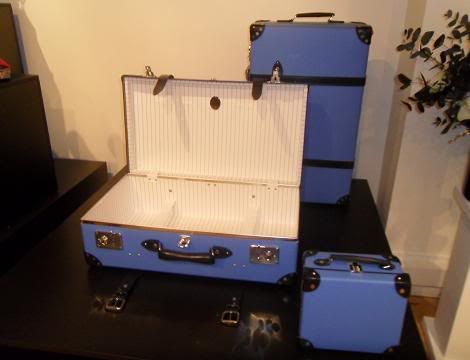 Exposure also represent a host of beautiful luxury fashion brands, but these really deserve a post of their own. I have more press day highlights to share: but so far I predict that it's going to be a very stylish autumn and winter next year!