Last week I was invited to the opening of the new Levis flagship store, but sadly couldn't attend (a combination of a cold and the nasty rain persuaded me to stay at home!) however I made up for it when I went for a sneaky peak at lunchtime today.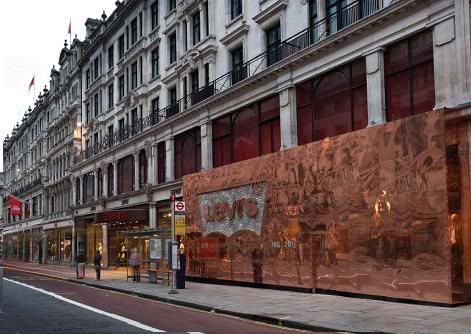 The store is now opened on Regents street and for a jeans store (not my favourite thing to purchase!) it's amazing: you can enter and completely immerse yourself in denim, it's less shopping and more a shopping experience. When you enter the store it feels like you're entering a factory or a warehouse: lots of steel, exposed brick and concrete. A drawback of the store is that its full of intimidating trendy people, but I suppose thats what you get in a funky jeans shop!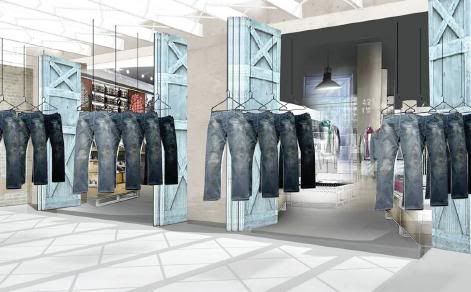 A positive of the store though is that you can do so much more than shop: when you enter you walk into what they call the "origins" section which is a massive non-shopping area that will be used to show case things like exclusive product collaborations or art exhibitions. The picture above is the current origins section (I would have definitely preferred the art!) If you're a denim person and not a committed dress person like me, it's a store that's definitely worth checking out, both for the jeans and the experience.
Today was my first day at my new job, so sorry for the slow and small posting and the lack of comments; i'll knuckle down and get back to it tomorrow when i'm feeling less overwhelmed and a little sleepy!
Love, Tor xx