Handbag designer Rebecca Minkoff has teamed with
Bloomingdale's
. All opinions are 100% mine.
To get involved you have to log on to the
Tote-ally Green design contest
website and design your very own reusable bag. The competition runs until 25th April and the best tote will be chosen everyday to win a $100 voucher to spend in store. And there's loads more ways to win: Submissions will be whittled down to 50 favorites based on user votes, the grand prize winner will receive a $2,000 shopping spree and the winning design will be sold exclusively at bloomingdales.com. Plus the entrant with the most votes will also win $1,000 shopping spree.
The chances of winning these competitions are as rare as seeing rocking horse poop, but it's a fun way to kill five minutes (i'm really good at bringing you those!) and i'd love to see what you guys come up with! Here's my inexpert attempt at creating something fabulous: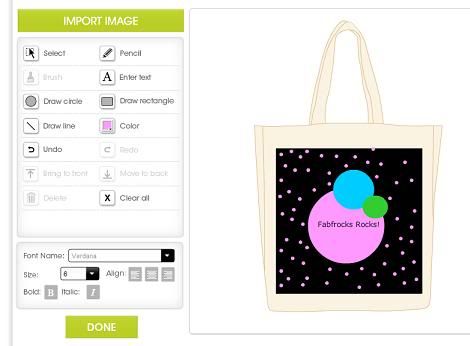 As you can see, its a good job I don't design things and I just write about them! But if you fancy yourself as a budding designer, why not give it a go?!
Love, Tor xx
Disclaimer: I only do sponsored posts if it's something I would have written about anyway. However if you don't like reading them just let me know, and i'll use that to decide if I write any more!