Today is the 50th birthday of Dr Martens and to celebrate on Monday I was invited to look around the DM factory, based in a small village just outside Northampton.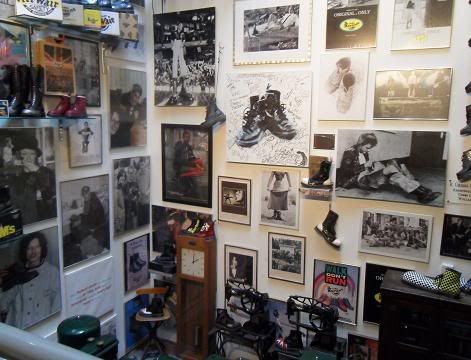 The day was split into three sections: first we got to explore the products that will be available in the AW10 collection, then we were given a tour of the factory where we saw a boot being produced from start to finish. Finally we were shown the videos being produced as part of their 50th Anniversary celebrations which feature specially recorded classic songs from 10 up and coming artists, including
The Noisettes
. The first three of these videos are released now, and the other seven will be lauched throughout the year. You can see the videos, download the tunes, and find out more on the new Dr Martens website, which launches today.
As cool as the videos and lovely lovely boots were (floral= love) the most interesting part of the day was the factory tour: I think it's amazing that the DM vintage collection is still made in the UK using traditional techniques.
It was fascinating to see the soles being produced, the leather being stitched, and the traditional techniques used to put the whole shoe together. Did you know that out of a side of leather (that's a whole half of a cow) the same piece have good strong parts, and weaker parts: the nearer you get to the cows belly, the weaker the leather is. How fascinating is that!? I always just thought leather was leather!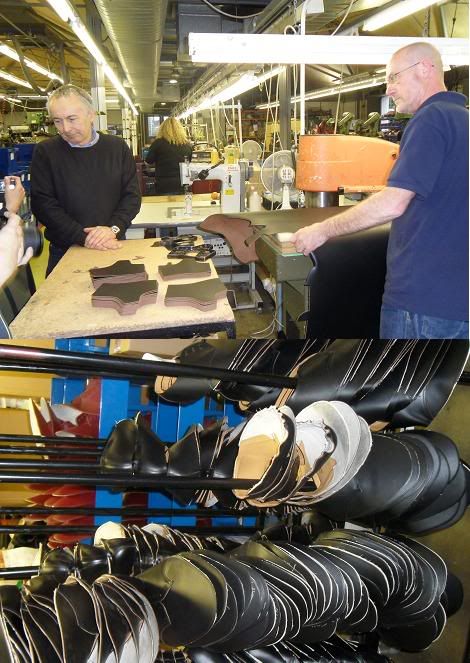 The gentleman that conducted our tour, Brian, was amazing; he has been working at the factory for 37 years and is the longest serving member of staff, so he knows everything there is to know about making Dr Martens! As part of the 50th Anniversary celebrations the factory is being opened once a week, so if you'd like to check out this tour, and meet Brian, you can!
Oh, and if you're London based and you love DMs as much as I do then get yourself down to the flagship DMs store on Neal Street today: For one day only to celebrate their birthday all of the 1460s (those are the classic standard height boots) will be just £14.60! No, this isn't an April Fool. And at that price, i'd pick up three pairs!
Love, Tor xx