I don't think the mid-season sales this season have been anything to write home about, and the Dorothy Perkins sale seems like a prime example of this: with just four rails of sale clothes in the store (and this is the big Oxford street store) there was more sale jewellery available than there were sale clothes.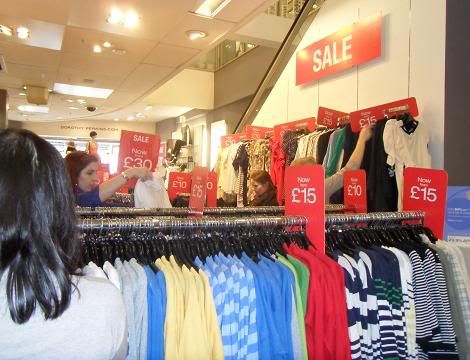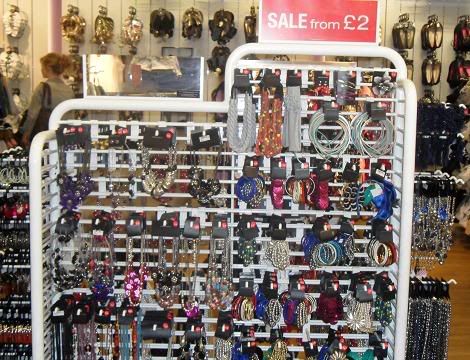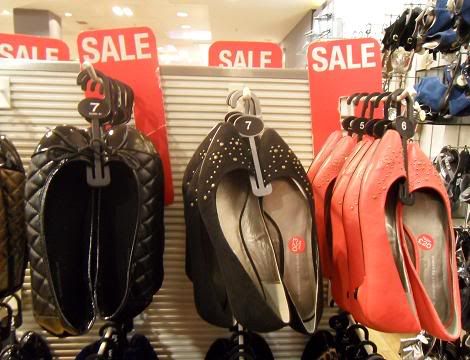 I really like the peachy flats (although at £20 the original price was only £25, so it's not a massive discount!) and there were some great earrings on the jewellery racks: I think the best bargains can be found if you're looking for new costume jewellery. In terms of the clothes, knitwear was well represented, and if you like Dorothy Perkins jeans you have the potential to pick up a pair very cheaply! There were also some lovely soft cullote type shorts in various colours and patterns: these were the best buy for wearing for the coming season, and came in at just £12.
On Friday the news was announced that Faith had gone into administration: the latest victim of the recession we're slowly coming out of, this is more bad news for the British high street. However in the short term it can be good news for your wardrobe and especially good news for your feet: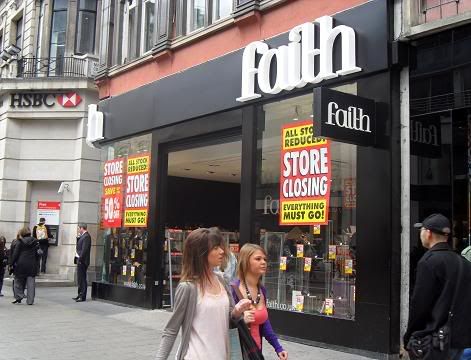 The window grandly declares discounts of 50%, however in reality there are only about 8 designs which have 50% off (their normal seasonal sale) The rest of the stock in the store has 10% off: this is still a decent discount if you were looking to buy new shoes anyway, but if not then my advice is to do what i'm doing: wait and see if the discounts get bigger!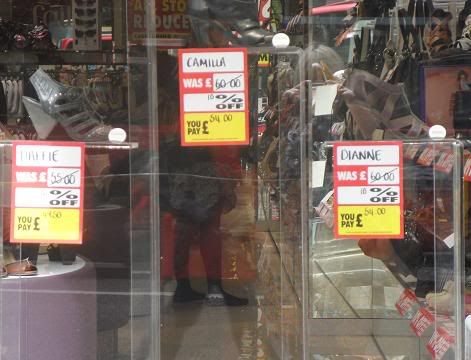 I don't really need any new shoes, so i'm only buying them if they're an absolute bargain, however there are so really gorgeous sandals in store so it's definitely worth checking out if you need new season shoes! You have to do into the store though: because the store has gone into administration the website has been suspended.
Have a great day!
Tor xx