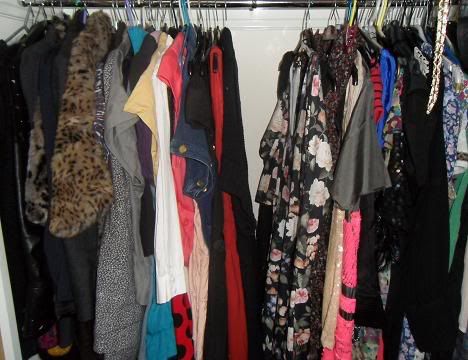 Inspired by Make do Kate (or rather, feeling guilty because she's so efficient and i'm so disorganised) I've spent most of the day organising my wardrobe: separating winter clothes from summer clothes, putting the things that need repair/alteration to one side to work on this week, and ruthlessly removing anything that doesn't fit/doesn't look as good as it should: i'm forever buying things and wearing them once, realising they don't really suit my shape, then leaving them sitting in the wardrobe. I've only done the clothes so far (I still have shoes and accessories to go) but this is the massive cull pile so far: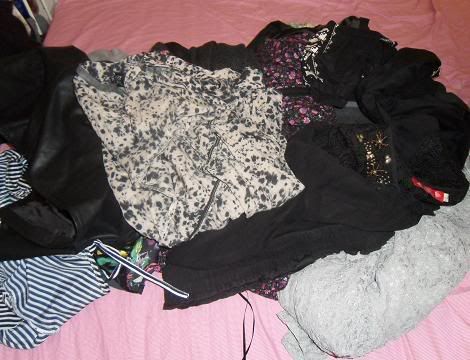 Kate's list of what to do and how is more comprehensive than anything I could put together, so if you're looking to have a clear out of your own I would recommend
reading her posts
. Before I send all this to the charity shop I've decided to add it the
Fabfrocks shop
for a fortnight: nothing will be more than £7 (plus p&P) mostly its all a fiver, and there are some really nice bits including a 100% silk jacket from topshop, a lovely lace dress and a gorgeous panelled dress from ASOS too. The prices are so low because I just want it out of the house really- it's refreshing to be able to see all the clothes I actually like, and will make getting dressed in the mornings so much easier! So if you see anything you fancy just drop me an email!
I can't believe how wonderful the weather has been this weekend: I hope you've all had fun and made the most of it!
Love, Tor xx