Well, the title of the post seems to say it all: yesterday I went to Camden with my sister. We wandered around the market admiring some of the jewellery (and I brought a hello kitty toothbrush for my bathroom - result!) then we went to Marine Ices in Chalk Farm for gelato: or at least that was the plan; then we smelled their awesome food and ended up having dinner there first. Peppered steak and rosemary roast potatoes: It was lovely! Here's what I wore: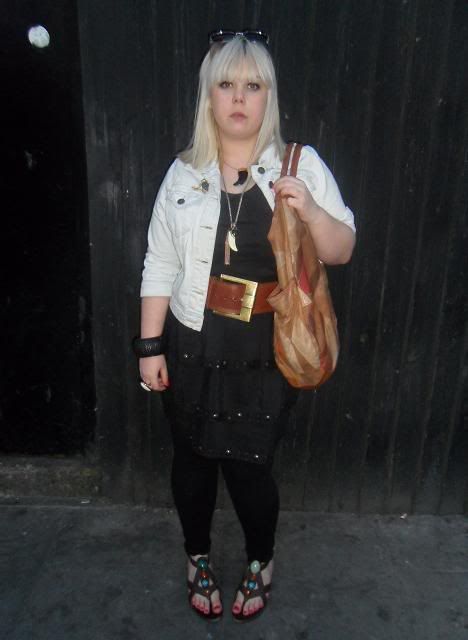 My first vaguely summery outfit of the year- how exciting! I'm wearing the black dress I picked up from river island on Friday with my primark belt and denim jacket, vintage bag, bracelet from topshop, various necklaces and shoes from office. I've had these sandals for about 5 years but I still love wearing them; they were a really great investment. I'd also like to draw your attention to the brooch on my jacket, which is posing with my new toothbrush: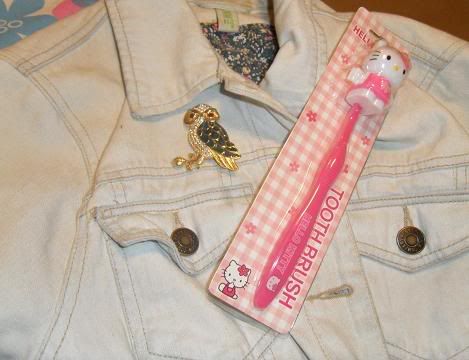 The other half brought me this a fortnight ago from the vintage jewellery section in John Lewis, and I have worn it every day since; such a great gift! I love brooches (I keep meaning to post my collection!) and birds, so it's the perfect combination. And here's the piece de resistance: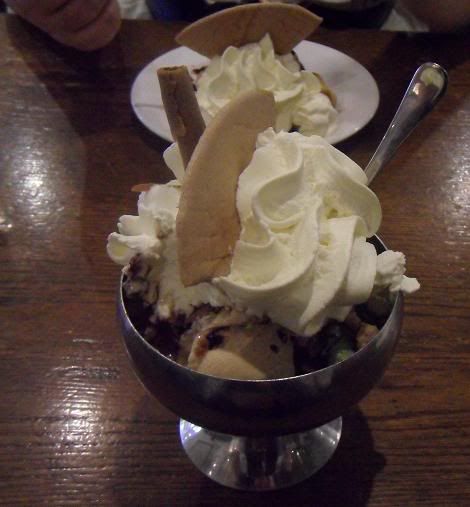 My icecream sundae: yum yum! So indulgent; I had three scoops: ferrera rocher, pistachio and tirimisu, with hot chocolate sauce, biscuit pieces, fresh cream and wafers. All of the ice cream is freshly made with double cream and so delicious! I didn't eat it all but I gave it a damn good shot - what a great way to spend a Saturday!
Love, Tor xx