A mixture of an early start, sore legs and a concert to go to tonight (meaning running home to change into evening clothes!) means that this is the most unexciting of my fashion week outfits and flat shoes too. And I believe it is also the first time i've been photographed in jeans or trousers on the blog!
My legs are by far and away my worst feature, so I generally avoid drawing attention to them by sticking to skirts and darket tights or leggings. But jeans and plenty of black is an easy option for an early morning: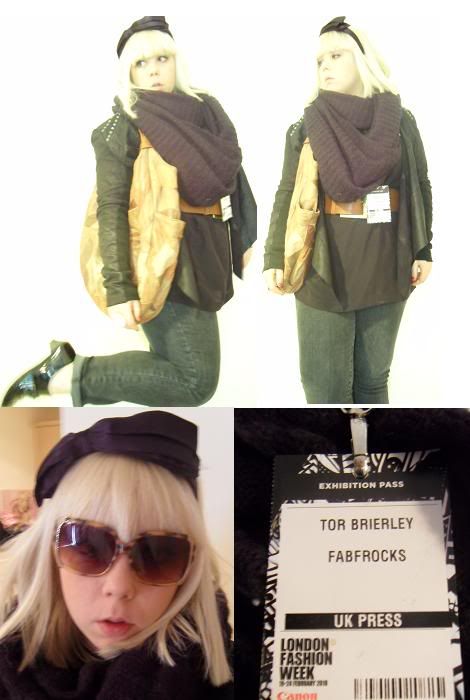 Jeans and bag from Dorothy Perkins, Jacket from River Island, Tunic and shoes from Topshop, Belt from primark. It's a head to toe high street ensemble today!
Fashion week is a great success so far and although I haven't enjoyed all of the shows i've been to; i've met some lovely fellow bloggers and seen some great shows. I can't believe there are only three more days to go!
Love Tor xx