It's hard to know what to wear when it's raining then snowing then raining again and you have to spend the whole day running between venues and queueing outside waiting to get into shows. That means sensible shoes and loads of layers.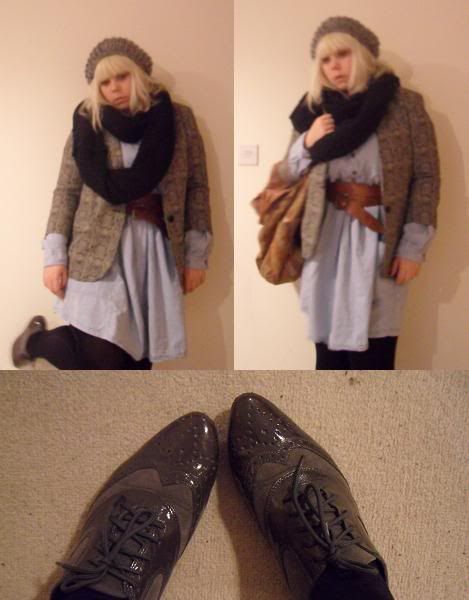 So today I opted for thick black tights and brogues. Then I layered on a thermal heat-tech top. This was followed by a denim dress from Topshop, my snake print jacket from River Island and my black H&M snood. I intend to add gloves and a hat for extra warmth. Accessories-wise I went for my oversized tan bag and double wrap tan belt.

This isn't the outfit I had planned for today: i've spend the last couple of days fighting off and ultimately sucumbing to a horrible cold/'flu type creature. I even had to miss some shows yesterday so I could be wrapped up warm at home. I don't feel much better but I know I would really regret it if I don't drag myself out to some of the shows today. I just hope I feel better soon!

Love, Tor xx

Style Compare
has over 1,000
jumpers
by more than 100 labels.