So today is the first day of London Fashion Week, and I have a day jam packed full of shows! I will be trying to write posts from each show I attend and tweeting any thoughts I have too (you can follow me on twitter: www.twitter.com/fabfrocks) Any shows I can't post during the day will be included in my evening round up - so there'll be loads for you guys to read!!
As I mentioned yesterday, I planned all my outfits in advance (to save early morning panic and give me an extra five precious minutes in bed) and today i've opted for layers, warmth, and comfort, ready for a day of running around.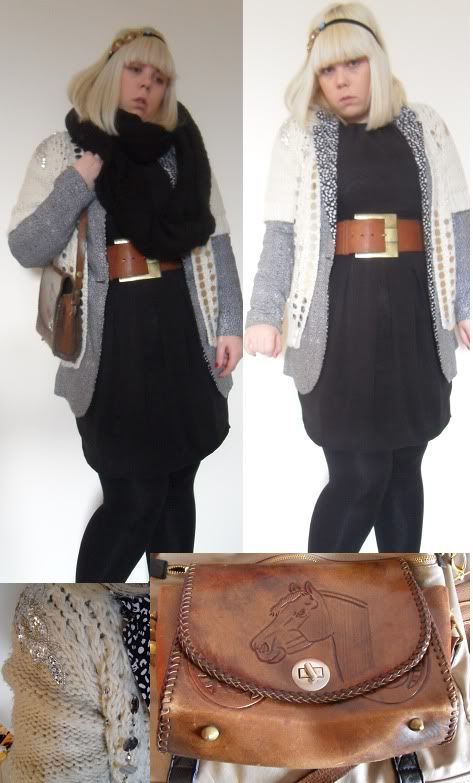 I'm wearing: my favourite comfy heeled hiker boots (Peacocks) with black leggings (Topshop) my dress is from primark and it was a toss up between my leather jacket and my silence and noise blazer: as you can see, the blazer won! For warmth i've layered an embellished cardigan over the jacket and i've topped this off with vintage leather gloves (car boot sale) and snood (H&M). The horse handbag is from a carboot sale.
I'm also taking a big bag with my laptop in it and because of the weather I am carrying my Lulu Guiness birdcage umberella; I hope I don't have to use it too much though!
I'm excited and full of anticipation. As long as the predicted snow holds off, today is going to be a great day!
Love, Tor xx