The weather has taken another turn towards the significantly cool this morning, which meant a great opportunity to wear my faux fur again! Despite the cold weather, I was feeling nautical and so (like everyone else in the world, it seems) it was time to drag out one of my stripey tees!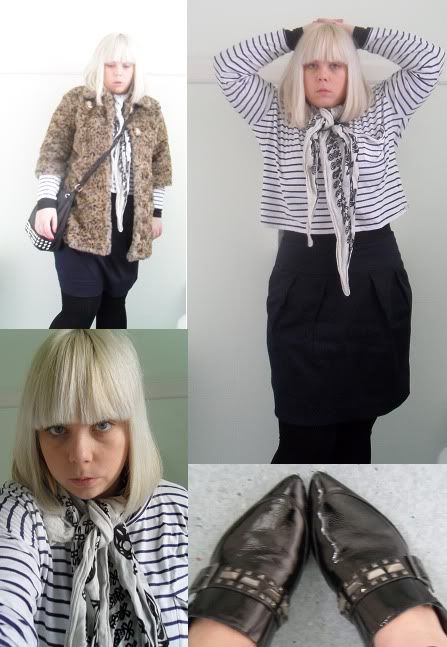 Outfit: Coat from river island, scarf from camden market, top from new look, skirt from matalan, bag from miss selfridge, shoes from Topshop.
.

This scarf is so old it has holes in it, but it's a great put-on when you don't feel like wearing jewellery - I have really sensitive skin, and it often needs a break from my beloved necklaces! The shoes have gotten wide and sloppy with wear, but I think that only adds to their masculine affect.
.
This outfit is a perfect compromise between feeling Spring-y but keeping warm whilst it's still so cold outside. I just wish i'd remembered to pick up a pair of gloves: I have very cold fingers!
Are you sick of the cold weather and longing for more summery clothes yet?
Love, Tor xx