Hi guys,
Well I had to start my reintroduction to shopping somewhere, and I decided to throw myself in at the deep end: with a trip to the rummaging chaos of the Topshop outlet! Here's what's hot in there this week: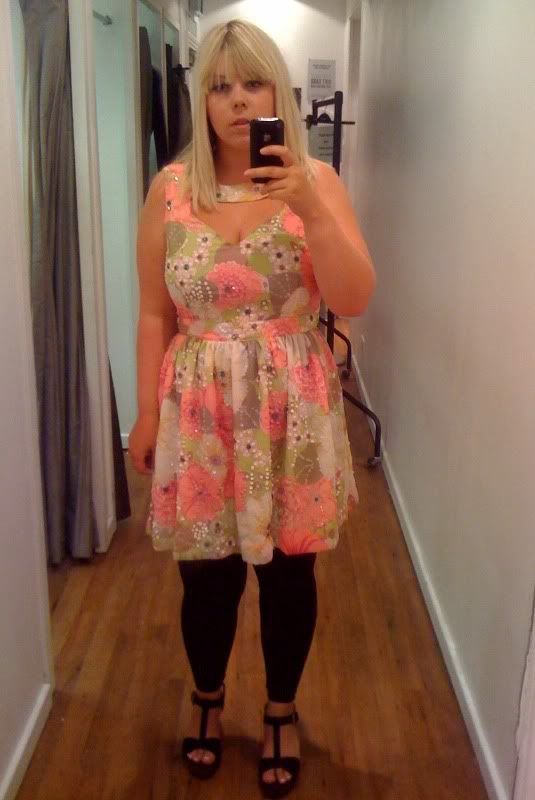 1 Dress Up!
Back in April, Topshop launched Dress Up! which was a brand new premium collection of statement dresses. And now those original dresses from the collection have all made their way to the Topshop outlet store! There are literally hundreds of dresses from this range in almost every size. I know it's a little soon, but my immediate thought when I saw them was that they'd be perfect for the party season. And that's the point about the outlet: the seasons of the stock in store is almost always wrong, so you have to think ahead a little!
The sequinned floral dress was £30 (bogof) and the layered flapper dress was £20 (bogof).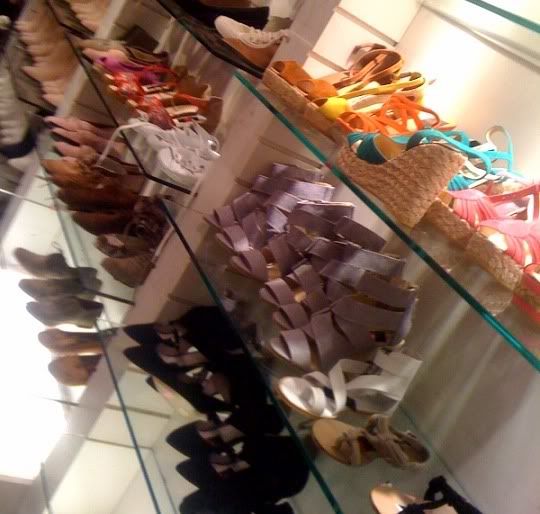 2. Shoes.
The shoe selection is never really brilliant in store, but this week they have a wall full of shoes, ranging from heeled boots to brogues and pumps to heels and summer sandals. The pairs that really attracted my attention were the pink buckle up brogues (£20 bogof) and the cream heeled cowboy boots (£25 bogof). Both would be perfect for wearing this Autumn!
NB - Apologies for the fuzzy picture. You're *technically* not allowed to take photos in store, so I was being a little sneaky!
3 Winter.
If you're looking for a knitted poncho, then this is the place to go! I counted four full rails full, all at £10 (bogof) each! There was also a wide selection of cardigans and chunky knit jumpers, knitted dresses (knitted dress above: £10 bogof) and woolen tees, but there wasn't a single coat in store: they had hundreds when I was last in there about a month ago, so I think their coat season has past!
Finally, there were loads of hats, scarves, and gloves at ludicrous prices, many of them making up matching sets. I picked up a lovely fairtrade cotton black hat with a snow flake print on with matching gloves Each item was £1 bogof, making them technically 50p each. Crazy! I went back and picked up several more sets: they'll make great stocking fillers this Christmas!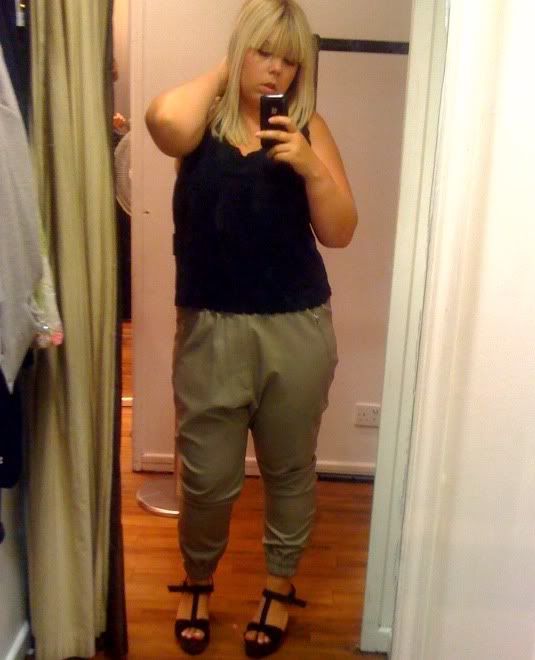 4. Marios.
There was loads of the Marios Schwab collection in store at massive reductions: these trousers retailed at £180, but were just £30 bogof this weekend. I had a love hate relationship with these trousers, fluctuating from thinking they were either cool or ridiculous. I ended up putting them back, but now i'm sorely regretting it!
Love, Tor xxx