Hi guys,
I'm never one to back away from a challenge, so when John Lewis challenged me to write a report on the Jaeger A/W catwalk collection, I just couldn't say no!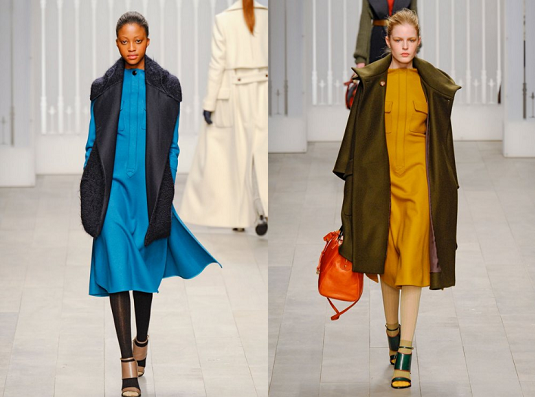 The
dresses
are always the first thing I look at from any catwalk collection (this blog isn't called fabfrocks for nothing!) and these certainly don't disappoint. I love the mustard coloured dress: and mustard is a colour that was used liberally throughout the collection. The lines are simple and clean: they remind me of simple 60s shifts, but with longer, Seventies-style hemlines.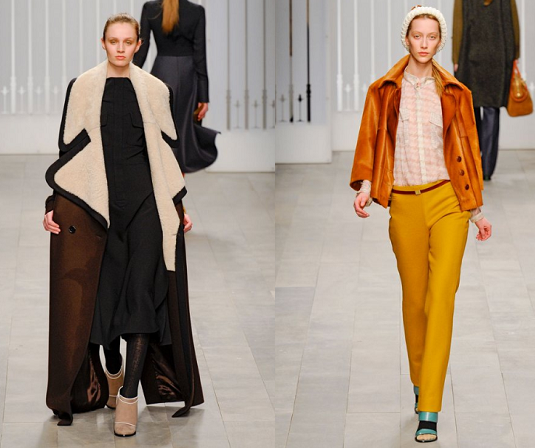 Jaeger is a heritage brand, so it was no surprise that there was an old English heritage feel to the collection, but with a Seventies twist. From the skirts with their preppy below-the-knee skirts to the silk blouses and even the coats with the shearling collars, there was definitely a Seventies-retro feel to this collection.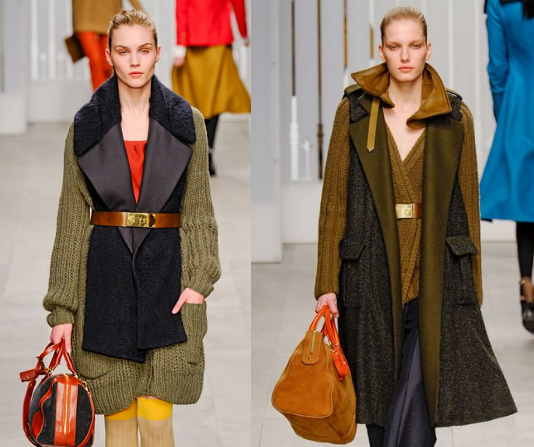 The steal-the-show pieces though (for me at least) were the knits. They were chunky, heavy-looking and surprisingly simple: unlike the coats which wanted to take all the attention with their wide lapels, leather and shealing detailing, and unusual proportions. But I just couldn't stop thinking about snuggling up in those jumpers and cardigans, which looked perfectly ladylike, cinched in the middle with belts!
And as for my second-favourite obsession, the
handbags
? Think classic boxy shapes in shades of tan, black and blue, with vibrant orange detailing.
-Do you love Jaegar? Then there's good news! John Lewis are
running a competition
where you can win two tickets to the Jaegar show at LFW. All you have to do is follow the link and enter your details. Hurry though, as the competition closes at midnight on 8th September!
Love Tor x
Images courtesy of MPDClick.com