Hi guys,
The thing I hate about rain, besides the fact that it ruins my hair and makes it go frizzy, is that it tricks me into thinking it's going to be much colder outside than it actually is, leaving me dressed for winter in the middle of August! And i'm not the only one: everyone's at it!
I actually saw a girl wearing a cropped fur coat on the tube this morning! I've made the mistake two days in a row now, and i'm melting. Tomorrow i'm wearing a sundress, whatever the weather!
Wednesday's outfit: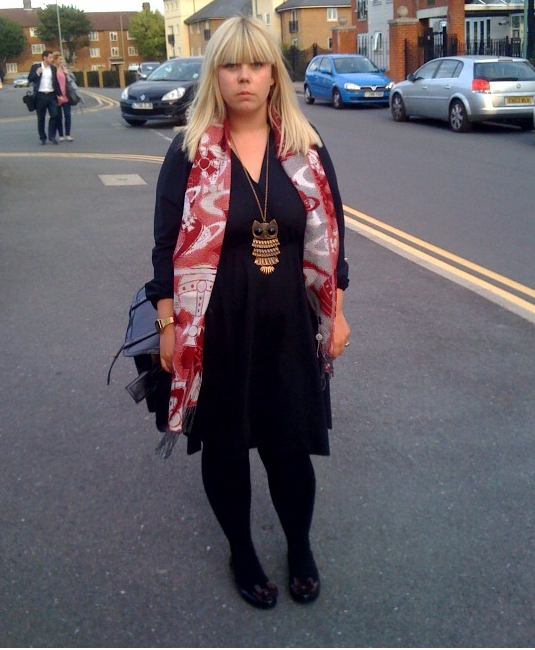 The dress is vintage (I got it in Paris for a bargain 10 euros!), The scarf is my new Bicester village Vivienne Westwood. The shoes are Vivienne Westwood Melissas and the bag is Friis and Co (Both from
Sarenza
) The necklace is from Primark (£5).
Today's outfit: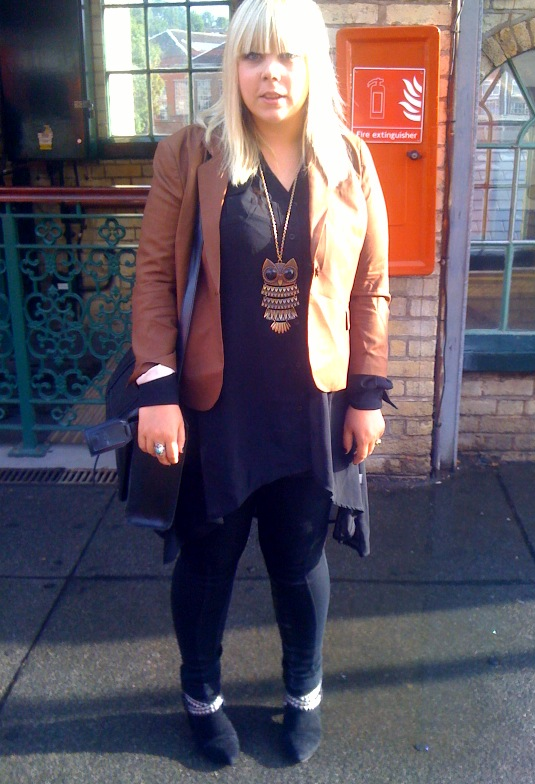 The leggings with the leather panels are Topshop, as is the jacket. The blouse is from
boohoo.com
(and looks much nicer in real life than it does in the picture) The satchel and necklace are the same as before, the boots are from Firetrap.
Maybe it's time to invest in a decent lightweight raincoat: I just don't know what to do with this weird summer weather anymore!
Love, Tor xx