Hi guys,
As soon as this press release landed in my inbox, I knew I was going to have to write about it. I took one look at the images, and became completely obsessed. Eley Kishimoto, famous for contemporary print and pattern design, have invited cult jewellery brand Tatty Devine to create a range of jewellery inspired by their latest prints: Batmosphere, Rush and Star Struck.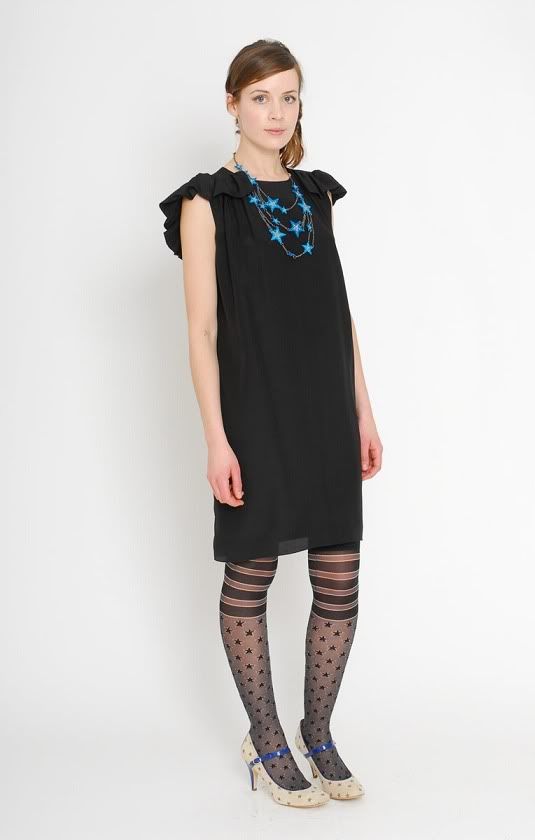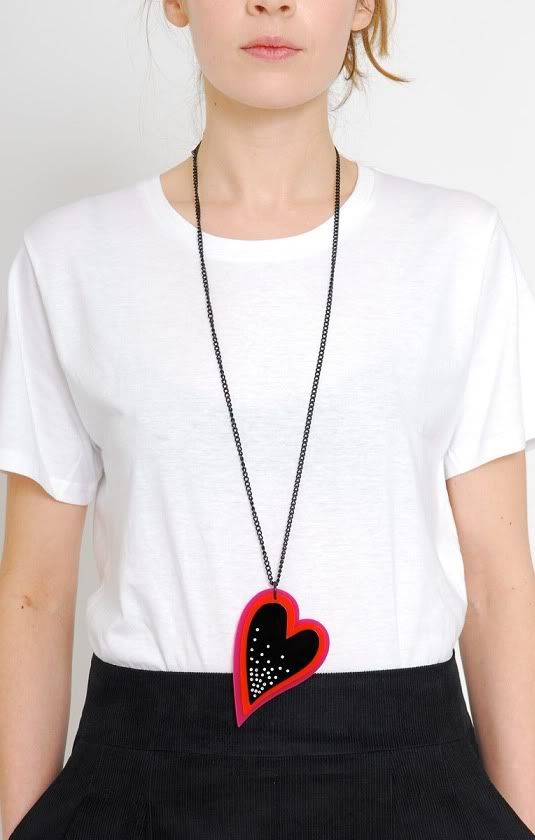 Tatty Devine have picked out individual elements from each print and recreated them in three-dimensional, shiny perspex, so they appear to pop right out of the original pattern. Materials include dazzling glitter and mirror perspex, with the addition of Swarovski crystals.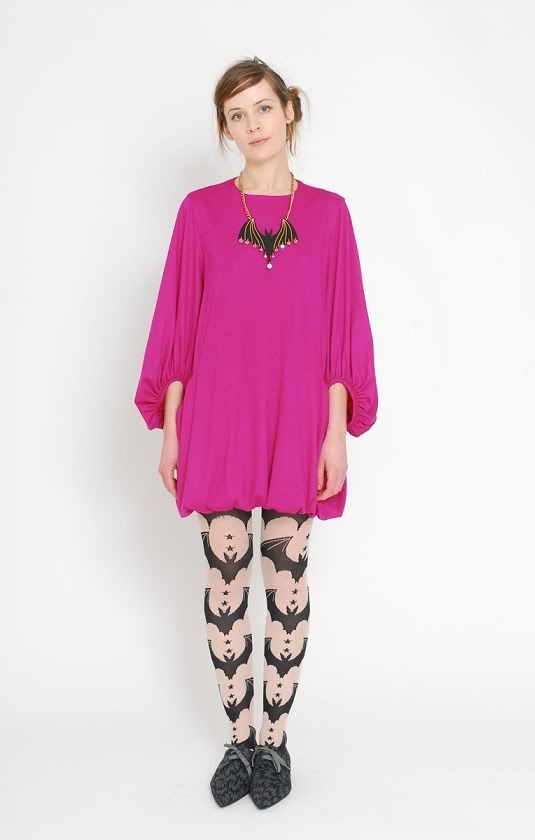 My favourites, by far, are the Batmosphere designs, which their oversized Batman bats and gold and pearl embellishments. I'm also slightly in love with those gorgeous bat tights. In fact, if I could just have this whole outfit delivered to my door by tomorrow, that would be super!


I love oversized jewellery: it's perfect for making a statement, especially if you're a plain dresser like me. Wear a simple white tee with harem trousers or a plain black dress then add oversized jewellery to look like you've made a big effort, when really you've just rolled out of bed and thrown on whatever was closest. Ahhh, my usual Saturday morning routine!


Love, Tor xx