Hi guys,
There's no better way to fight the post-wedding/honeymoon blues than coming home to find a parcel full of lovely shoes. Which is exactly what I did yesterday afternoon! I ordered my Sarenza shoes before I left then promptly forgot all about it, making them a lovely surprise to come home to.
This month I managed to get not one but three pairs of shoes with my beloved
Sarenza
voucher: I took full advantage of their sale, which is still running on the site until the 24th August, so get in there quick! There are further mark downs on the sale section of the site, with up to 60% off on some lines.
Mustang cowboy boots (£24, reduced from £60)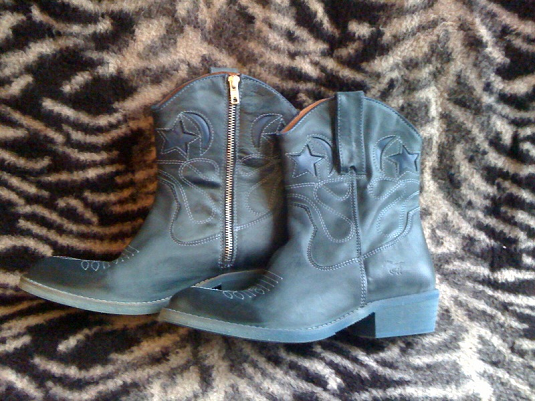 I wore my short cowboy boots nearly every day last winter: they're the perfect casual, slouchy winter shoe. The problem is, I wore them so often that the soles wore down and now the hobnail punctures my foot whenever I put them on: ouch! These are the perfect replacement. They look almost black but they are actually denim blue, meaning they will look wonderful with black tights and black jeans, without blending into my outfit. And check out that discount: these boots were a serious steal!
Melissa by Vivienne Westwood pumps (£79.20, reduced from £99)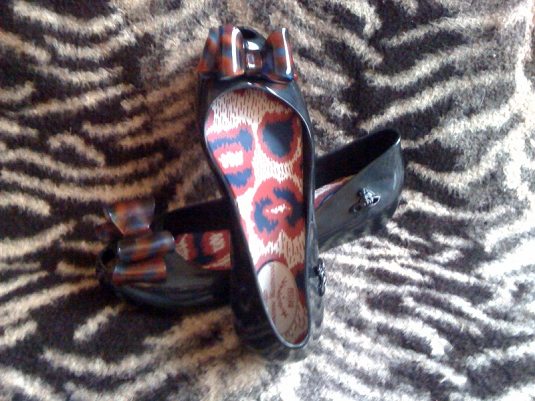 I have wanted a pair of the Vivienne Westwood Melissa pumps since the first time I saw them: I actually ordered a pair from another site, only to be emailed and told they were out of stock. Now I have them, I couldn't be more delighted. They feel amazing, they look beautiful and (bizarre but true) they smell great: like a mix of flowers, fruit, and teenage perfume! Worn with tights and little frocks these will be the perfect autumn pumps.
Sevilla clog sandals (£45, reduced from £50)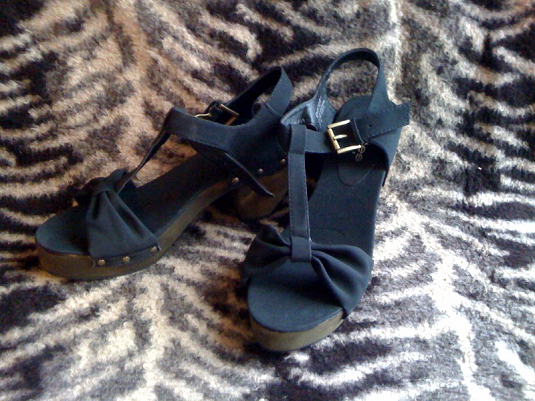 Yes, I know, another pair of clogs! I have become addicted to my clog sandals this summer: they're so comfy, they go with everything, and they can be dressed up or down: what's not to love? This black pair is very similar to my tan Moheda pair, but black goes with everything, meaning these will look great with summer dresses when I just want to grab a black bag and go (because heaven forbid my shoes don't match my bag - i'm just not that kind of girl!)
Love, Tor x