Hi guys,
Well, today is my first day back in the office: it feels weird to be wearing leggings and proper dresses instead of vests thrown over my bikini!
Today i'm wearing a grey Topshop dress with leggings, snakeskin sandals from Debenhams and my favourite oversized necklace. It was the slouchiest dress I thought I could get away with in the office: I just don't feel ready for fitted dresses and nipped in waist lines quite yet!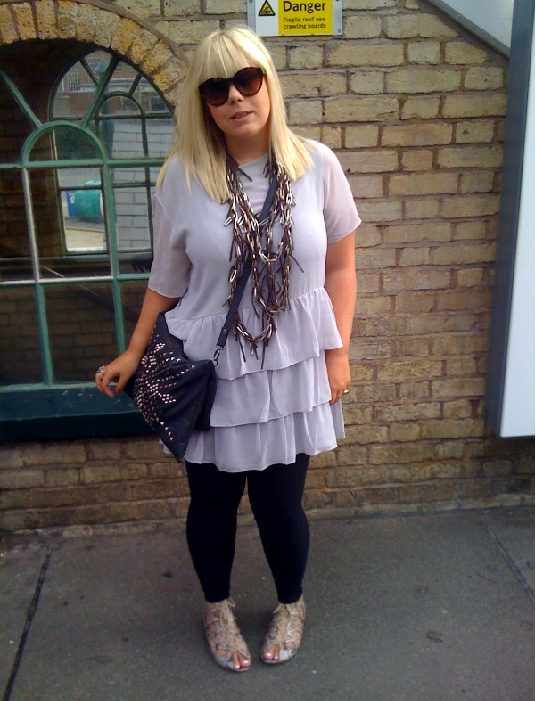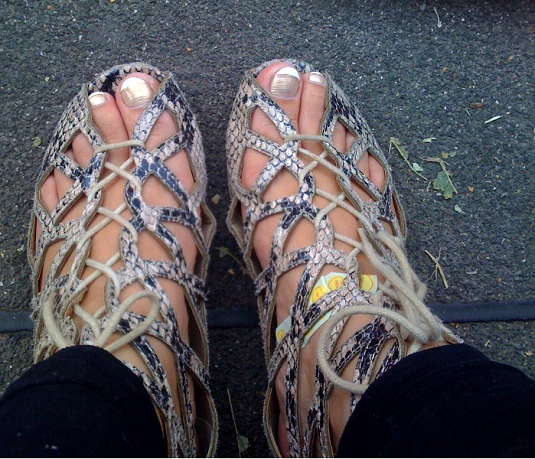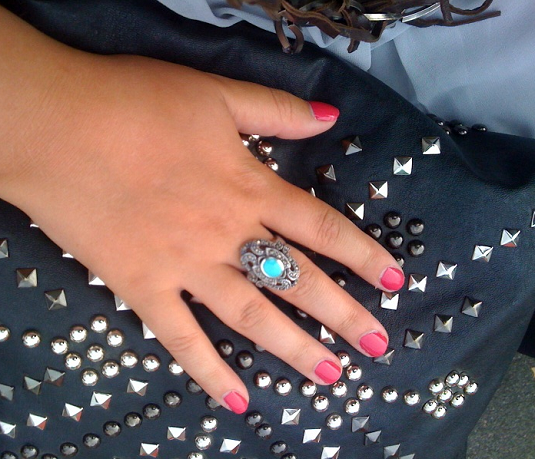 The ring and bag are both souveniers from our honeymoon: Mike got me the ring as a one week wedding anniversary present from a shop in Dahab. I love turquoise, and it looks especially good when I have a tan. I actually have never been so tan: it feels unlike me, and it makes my hair look even blonder, which teamed with the sun bleaching, is pretty blonde!
Love, Tor xx