Hi guys,
Well, today I went out for the nicest, and most expensive Sunday Lunch I have ever eaten! We went to The Beantree in Harpenden (such a pretty little town) and completely overindulged ourselves! Here's what I wore, and more importantly, what I ate: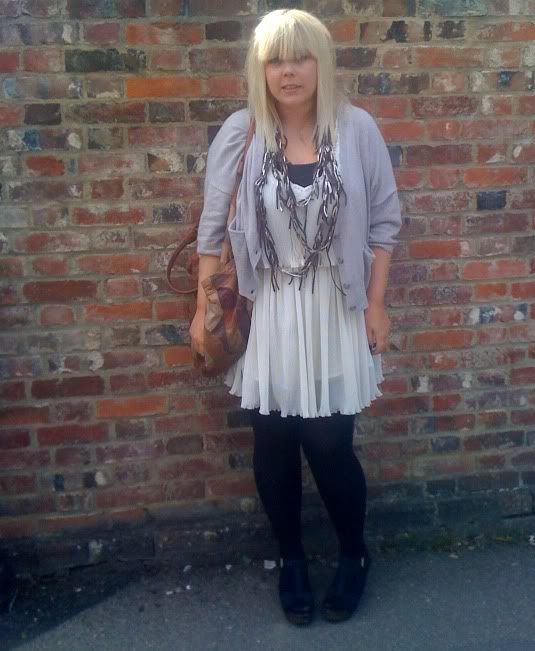 Yes, you have seen this dress before! It's from the Topshop outlet yesterday. The cardigan is also Topshop (not outlet), the necklace is Blank, the shoes are my new Sarenza faves (again!) and finally my years-old slouchy leather bag. Basically I wanted to wear the dress (i'm like that when I have anything new)but it felt too fancy for a Sunday afternoon, so I dressed it down with the batwing cardigan and the tan bag. And for lunch: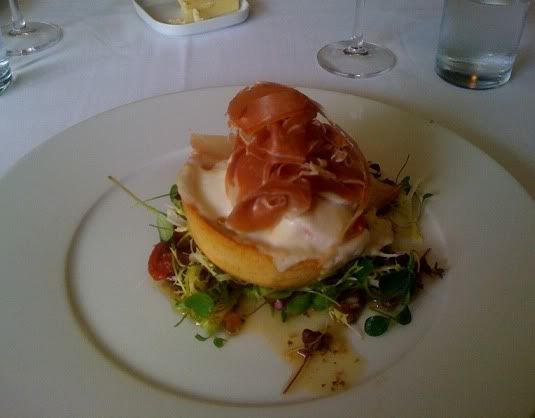 My starter was a warm mozzarella and tomato tartlet with parma ham and an olive tapanade. My main was a classic pork sunday lunch: best roast parsnips ever! I finished off with a sticky toffee pudding with carmel sauce and cream (which I ate too quickly to photograph) and washed it all down with a large glass of wine. It was at least a million calories (yup, that's scientific fact) but absolutely worth it!
I hope you're all having an equally delicious weekend!
Love, Tor xx