Hi guys,
Well my brightly coloured holiday outfits have gone back in my wardrobe and I am officially back into my regular outfits on head to toe black. It feels bizarre to be wearing a jacket in the middle of August, but it's just been too chilly to leave the house without one!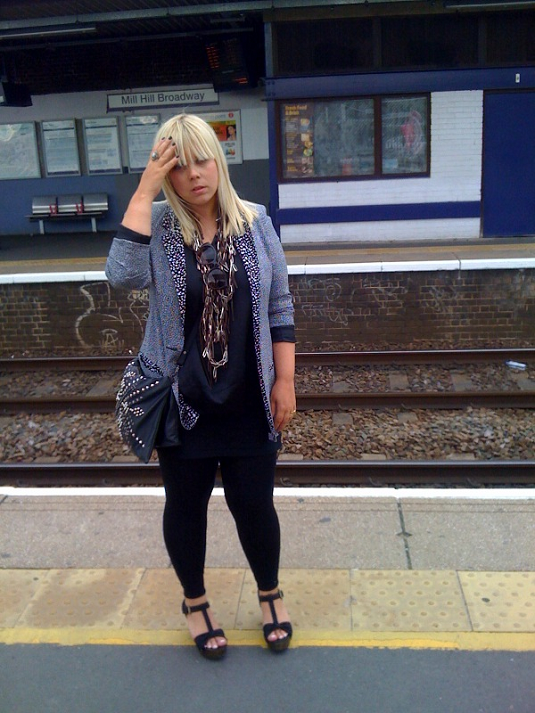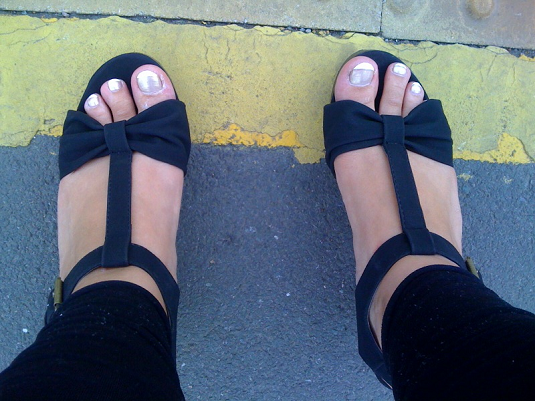 I'm wearing a silk vest from River Island over a longer line Topshop vest. The jacket is Silence and Noise (from Urban Outfitters) the necklace is blank London, the bag and ring you've seen before in the last post, and the shoes are
my newest Sarenza clogs
.
I am slightly in love with these shoes: they look like proper heels, but the platform at the front is tall enough that my foot is actually flat. That makes them comfortable enough to wear all day long - and I haven't had them off this weekend! My other favourite thing about this outfit is the jacket: I got it from the Urban Outfitters sale about 2 years ago and it was only £10, but it is perfect for jazzing up plain black outfits and giving them some personality!
I've completely missed the summer sales this year: but I don't feel disappointed. I've had my wedding and summer holiday, so it feels like summer is over for me and i'm ready for Autumn to arrive. I've even started doing research for my new winter coat: not long to go now!
Love, Tor xx