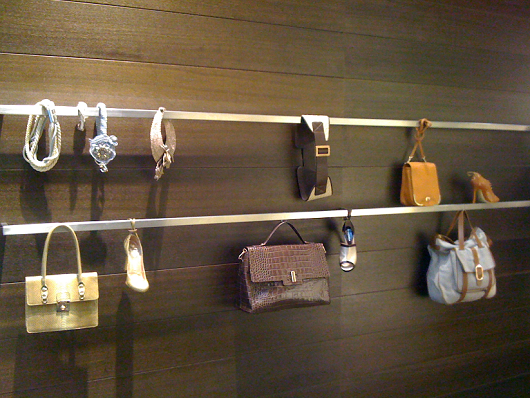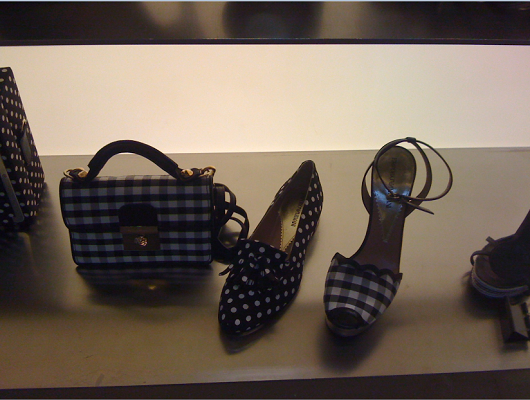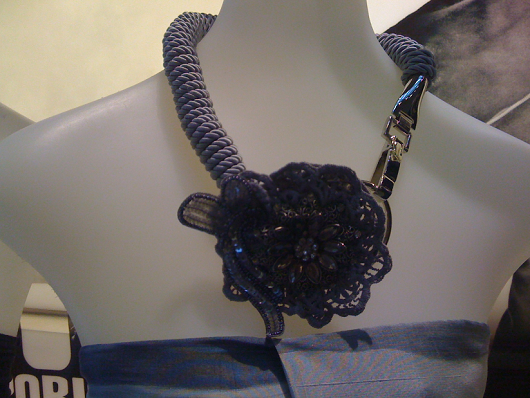 This morning I popped down to the Emporio Armani press day, for a closer look at their Spring/Summer collections. Layering seemed to be a key trend from Armani this season, and sports-luxe pieces in grey or mesh were teamed with almost everything. There were lots of gorgeous pieces fused with buttersoft leather, and printed leather jackets (which I loved) whilst the bold accent colour was definitely fucshia.
The stand out pieces for me though were the accessories, hence all the pictures: i'm a self-confessed accessories junky, and this collection seemed to focus on my three favourite things - necklaces, belts, and shoes. My favourite piece was the oversized blue flower and cord necklace (in the bottom picture) which was chunky and bold but feminine at the same time. I also loved the polka dot shoes and the boxy square bags in a variety of colours. The colours of the perspex jewellery were lovely, although it did feel like i've seen them a million times before. I loved the return of gingham, and will be trawling charity shops across the city for a boxy black and white bag, like the one shown in the third picture.
While i'm gushing (not shocking, I know!) a quick mention of the tan and gold across-the-body bag in the top picture: such a versitile piece that would go with almost everything. I think, come spring, i'd like to raid the Armani accessories department, and make everything my own!
Love, Tor xx