Hi guys,
I mentioned a while ago that I wanted to buy a new fragrance for my wedding, so every time I smelt it i'd always be reminded of the big day: As soon as I saw "Naughty Alice" by Vivienne Westwood I knew I would have to buy it as my wedding perfume. It was love at first sight, closely followed by love at first sniff. The packaging is beautiful, it has massive Alice in Wonderland overtones, and and it smells wonderful. The scent settles on your skin and lasts all day.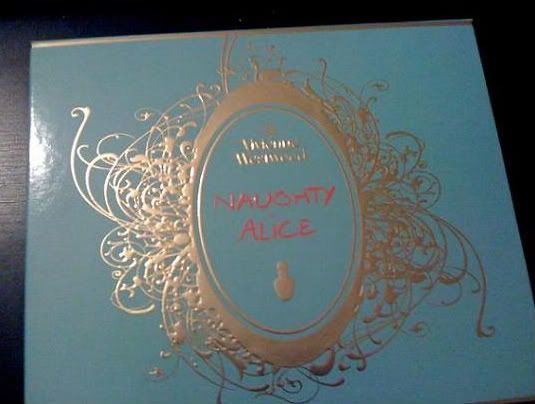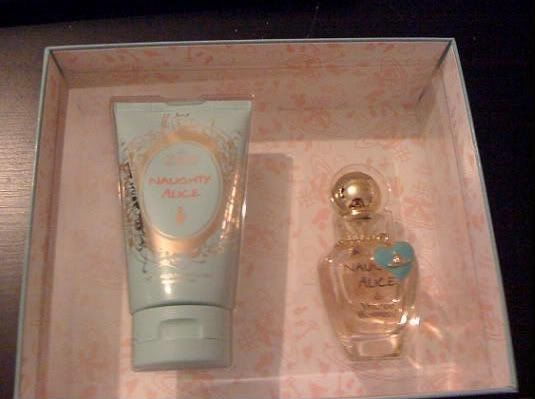 Here's the blurb: "Naughty Alice transports you to a sensual dream world where anything is possible and your curiosities can be unleashed thanks to 'floriental' notes including black roses, carnal violets and ylang ylang." It's a really feminine fragrance, sweet and girly at first, but with a muskier base note that gives it an intensity that will last all day: I find fragrances that are too feminine and sweet wear off pretty quickly, but I can still smell this on my skin 5 hours on.
The 50ml bottle costs £50, but this gift set I bought (containing a 50ml bottle and 150ml body lotion) was £51.50: that means you got the body lotion that is selling for £26 for just £1.50 by buying the set. I always like to have the body lotion with a perfume, as it increases the intensity of the scent, and makes it last much longer too. Oh and the charm around the neck of the perfume bottle? It is a very cute Vivienne Westwood bracelet in a gorgeous, vibrant "Alicey" shade of blue. In my slightly biased opinion, this is a brilliant homage to the genius of Lewis Caroll!
It is going to take all the willpower I have to pop this in my big "stuff i'm saving for the wedding" box, and not put it on straight away, but I know it will be worth it in the end!
Love, Tor xx