Hi guys,
I'm a big fan of
Dorothy Perkins:
It's not as fashion forward as Topshop but the fit is better and more figure flattering (if you have boobs at least) and the price points are lower too. And this week they're offering 25% off everything on their website!
When there are discounts to be had, I always think it is the perfect time to stock up on things you need that you know you won't get in the sales anywhere else (until January at least) but that you need right now. Given the weather at the minute, that means warm coats and winter accessories! 25% is a good discount to get off your winter coat at this time of year, especially if last years is reaching the end of it's life. Sadly mine isn't, which is a shame as I really fancy a new winter coat! Here are my four faves from the DP website: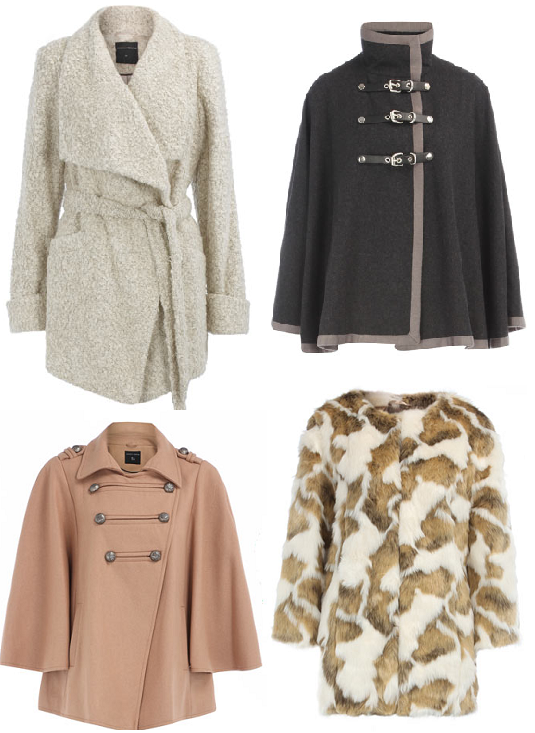 Stone coat, £75 (£56.25 with discount) Buckle front cape, £65 (£48.75 with discount) Cream patch fur coat, £85 (£63.75 with dicount) and camel cape, £65 (£48.75 with discount)
I've added a couple of capes because just about everyone I know is going crazy for them at the minute! Personally, I have a massive heart-quickening lust for that patchy fur coat. The pattern is beautiful and I love its grown up and simple shape.
To get your hands on
25% off everything use this link and code: DPVIPE
at the checkout! This offer ends on 14th November, so get in quick!
Love, Tor xx