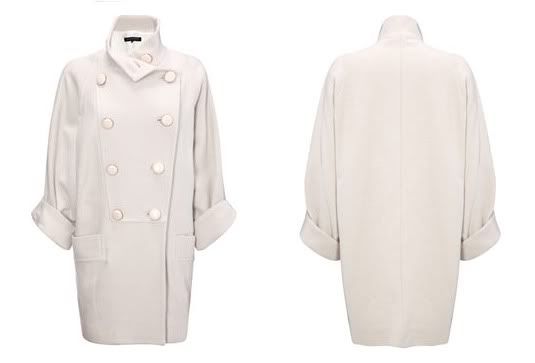 Hi guys,
In honour of my lovely new coat (which
I picked up yesterday
from the French Connection outlet and am completely in love with!) today's wishlist item is this
fab coat
from French Connection.
I love it's 80s style shape and slight bat wing sleeves. Personally, i'm too heavy busted to wear a double breasted coat, but on someone smaller up top, I think this coat would look amazing: it's a versatile piece that would look rock-chicky teamed with jeans and ankle boots, but really sleek over a little black dress.
At £190 it definitely isn't the cheapest coat on the highstreet, but it is a great shape and classic colour that means it will last you winter after winter: after a couple of heavy snows the cost-per-wear of this coat means it will practically pay for itself!
Love, Tor xx